Here's what went down at TikTok's ban hearing
All the reasons why Biden wants to ban the platform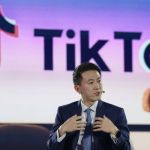 Like Mark Zuckerberg, Jeff Bezos, Tim Cook, Sundar Pichai, and other distinguished CEOs before him, on Thursday morning TikTok CEO Shou Zi Chew traveled to Washington DC to face his first questioning on Capitol Hill. Although the first mentions of a plausible ban on the app in the States date back to the time of the Trump administration, which has been complicit in the pandemic, yesterday was Chew's first courtroom appearance. He was questioned on the sensitive issue of the use of US user data, which recently surpassed the 150 million mark in the United States alone. Chew, whose main intention was to portray TikTok as a private company independent from the Chinese government, appeared perplexed in the face of pressing questions from members of Congress. The hearing, which was streamed live, lasted several hours and often degenerated into the grotesque and ridiculous, between middle-aged politicians who still do not know how social media works, and a clearly controlled attempt from their side to make the Chinese platform look bad.
Who is Shou Zi Chew?
@tiktok

Our CEO, Shou Chew, shares a special message on behalf of the entire TikTok team to thank our community of 150 million Americans ahead of his congressional hearing later this week.

original sound - TikTok
Shou Zi Chew, 40, has been at the helm of TikTok since May 2021, but for as long as he could, he has remained in the shadows, apart from a few targeted interviews at the Bloomberg New Economy Forum in Singapore and the New York Times DealBook Summit. Compared to other social media CEOs like Mark Zuckerberg or Elon Musk, Chew has actually always kept a low profile, but in recent weeks that has changed rapidly: the executive has become the face of the campaign to avoid a ban in the States. This week, he was at the forefront of TikTok when he addressed US citizens and the Biden administration directly in a white T-shirt and a grey sweatshirt - with a look that could more likely suit a schoolboy, rather than one of the most powerful figures in the media world. «They could take TikTok away from all 150 million of you,» he said, urging users to leave an appeal to the government in the comments, resulting in more than 8 billion views on the platform's official account within a few hours.
What was discussed during the trial
«TikTok is not available in mainland China - Chew said in his opening statement - we are based in Los Angeles and Singapore and now employ 7,000 people in the United States.» And we are more than sure of that claim because as WWD reports, since an acquisition deal with Oracle Corp, Walmart Inc, and other investors (which later fell through) under the Trump administration, TikTok has been actively working with Oracle to ensure transparency in data controls. In the industry, this is seen as a protective measure and, according to Chew, the company intends to move all of its storage and monitoring systems to US soil as an additional guarantee. The CEO also admitted at one point that TikTok works with some ByteDance employees based in China, who could therefore have access to the app's data in the US. But he also assured that the app is working on a $1.5 billion risk mitigation plan called Project Texas that will finally address these concerns. These statements, however, were of little help. Cathy McMorris Rodgers, chair of the committee, did not mince its words «His platform should be banned, we are not buying it.» Congressman John Joyce commented «I still maintain that TikTok is the spy in the pockets of Americans» while McMorris Rodgers of New Yorkshire declared «TikTok is a weapon of the Chinese Communist Party to spy on you.»
Another key strategy of Chew's defense is to align TikTok's practices with data "commonly collected by many other companies in our industry." Several independent investigations have corroborated this argument, demonstrating that TikTok appears to be acting just like other tech giants. It's an argument that could prove problematic before Congress in any case, given Washington's continued control over major tech companies like Meta and Google. «Mr. Chew, I have to acknowledge that. You have done something that has never happened in the last three or four years, with the exception of maybe Vladimir Putin - said Congressman August Pfluger - you have united Republicans and Democrats. And if only for a day, we are truly united because we have serious concerns.»
The longstanding issue of content moderation
The hearing touched on several issues, such as content moderation and the harmful effects that some members of Congress and some citizens believe TikTok would have on children and young users. Particularly discussed were the strategies to verify users' age (which are actually as scant as those of any other social network) and the difficulty of the algorithm in curbing content that could lead to suicidal thoughts, eating disorders, and self-harming behavior in younger people, as was the case with Tumblr a decade ago. Republican Gus Bilirakis told Chew, citing the recent news: «Their technology is literally leading to death.» Others have decried TikTok's dangerous challenges, such as the "blackout challenge" or the "choke challenge" that led to the death of a 10-year-old girl in Pennsylvania.
What will happen next?
After the hearing, a spokesperson for TikTok told CNN that Congress was not really interested in hearing Chew's answers and that the day "was dominated by political grandstanding". Support for a ban or divestment is bipartisan: Democratic Senator Mark Warner of Virginia and Republican Senator John Thune of South Dakota have introduced a bill to expand the president's powers and allow him to crack down on foreign social media platforms, with 10 co-sponsors from all parties. It would not be the first time a state has banned TikTok. India abolished the app in 2020, and major US platforms such as Facebook, YouTube, and Instagram are also not allowed in China. In the United States, however, the First Amendment could prevent the government from blocking a major communications channel - the same pretext the courts used to block Trump's attempt to ban the Chinese messaging app WeChat. In recent weeks, Canada, the United States, and some European institutions have announced that civil servants must remove TikTok from their work smartphones. While banning the platform could have a significant impact on the brands and creatives that have built their success on influencer marketing, the decision could have far deeper political reasons.
Eliminating TikTok could be the safest way to hurt China at a historic moment when the nation has repeatedly renewed its support for Putin's government, in a context where resolving the conflict on Ukrainian soil appears increasingly complex. At the same time, some experts have pointed out that TikTok has become an increasingly feared adversary for Meta, with Mark Zuckerberg's American giant rapidly losing ground. «Older generations of creators know they do not have to play on just one platform - Venz Box, president of influencer monetization platform LTK, told BoF - newer generations may feel the urgency to build their audience elsewhere and recognize the commercial need to do so.» Although the Biden administration has not yet made a final decision, it is abundantly clear that the conversation is not limited to data monitoring.