The crisis of the Metaverse
All the obstacles between Mark Zuckerberg and Web 3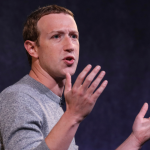 Last October, when Zuckerberg announced that Facebook would change its name to Meta to reflect the desire to move away from mobile and desktop social networks towards the Metaverse, a utopian future where people work, study and socialize for hours on end within virtual worlds seemed closer than ever. However, today, after one year and more than 10 billion dollars lost, Meta's efforts do not seem to be paying off as hoped. According to the New York Times, the company's share price has plummeted by almost 60%, a reflection not only of a wider market turmoil, but also of the general skepticism of some investors about the future of Web 3. At the end of September, the company announced that it would freeze most of its hiring, and Zuckerberg himself warned employees that layoffs could rain down. «The pressures Meta's business is facing in 2022 are acute, significant, and unrelated to the Metaverse - said Matthew Ball, an investor and Web 3 expert from whom Zuckerberg has often sought advice - And there's a risk that almost everything Mark has outlined about the Metaverse is right, except that the timing is further off than he imagined.» But is it really a matter of timing or is the Metaverse just a bubble ready to burst (if not already burst) as the skeptics have been professing for months?
Although the company's consumer VR visor, the Quest 2, is the most popular on the market with over 15 million units sold, while the related Oculus VR app, renamed Meta Quest, has been installed over 21 million times on iOS and Android devices, according to an estimate by Sensor Tower, the real problem seems to be Horizon Worlds. The bug-ridden and rather unpopular video game has grown to around 300,000 monthly active users, a minuscule increase compared to Facebook's more than 2.9 billion, leading Meta to implement a 'quality freeze' for the rest of the year while it reorganizes the app. In a May anonymous survey of 1,000 employees conducted by Blind, only 58 % said they understood the company's "Metaverse strategy", while many complained of the disorganization and frequent shuffling of employees, so much so that some jokingly referred to key Metaverse projects as 'MMH', an acronym for 'Make Mark Happy'. Today Meta is expected to unveil a new VR visor at a developer conference, along with other new features, but the stakes are getting higher and higher, with TikTok's popularity growing by leaps and bounds at the expense of Instagram. At the same time, a key obstacle remains Apple, which has made privacy changes to its mobile operating system that have cost Meta billions of dollars in advertising revenue. Adding to Meta's woes is the fact that US regulators seem determined to prevent the company from achieving success: in July, the Federal Trade Commission sued Meta to prevent it from acquiring Within, the maker of a popular VR fitness app. Four days later, Zuckerberg shared an updated digital version of himself, admitting that his first avatar was "pretty simple" while "the graphics in Horizon are capable of so much more", but a Meta graphic designer claimed in a LinkedIn post (which has since disappeared) that he and his team had designed about 40 versions of Mr Zuckerberg's face over a four-week period before a final version was approved.
One insider who has taken issue with Zuckerberg's approach to the Metaverse is John Carmack, a well-known game developer and former chief technology officer of Oculus, the virtual reality company acquired by Facebook for about $2 billion in 2014. In an interview with a podcast in August, Carmack said the size of the bet on the Metaverse by Meta - which reported a $10 billion loss in its AR and VR division last year - made him "sick to his stomach." He added that Meta's development of the Metaverse has been hampered by big company bureaucracy and concerns over issues such as diversity and privacy, calling the need to run software updates before using them "extremely detrimental to user enjoyment". As the pressure mounts, Zuckerberg has sent a clear message to Meta's employees: in a June meeting, the 38-year-old billionaire reportedly remarked that 'there are probably a lot of people in the company who shouldn't be here'. Since then, Meta has frozen most hiring, reduced budgets, and Zuckerberg himself has asked managers to start identifying underperforming employees.