Interview with Gstaad Guy: Do rich people have a sense of humor?
How to parody billionaires on TikTok and live happily
Never before, in the age of social media, is the top 1 percent of the world's billionaires as visible as they are today. What were once the enclaves of global luxury, with all its elitism and privilege, have revealed their secrets by dint of IG Stories and sneak peeks on TikTok. Gstaad Guy is a living parody of this very world of cigars and Swiss watches, private jets, and boat parties, with all the bizarre human fauna it includes. The British comedian and influencer, a 6'6'' tall guy who speaks with the light British accent perceptible only among the streets of Belgravia, and whose name we cannot reveal, became famous a few years ago after sending the mother of one of his friends, who lived in the legendary Swiss ski-resort Gstaad, a video in which he imitated her son's tantrums: «My first video was shared within the community exclusively in Gstaad, it went viral on Whatsapp», he recounts. The very rich elites who populate the city's winter palaces were not offended to see their snobbery and privilege reflected in this way: «They had some level of self-awareness», he explains, «some of the things they do in Gstaad, how extravagantly they dress and spend their time had some ridiculousness to it that is comedic. They thought it was very funny that I was even making fun of their pristine hideaway, Gstaad, and what they do there».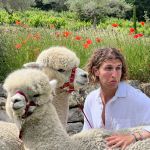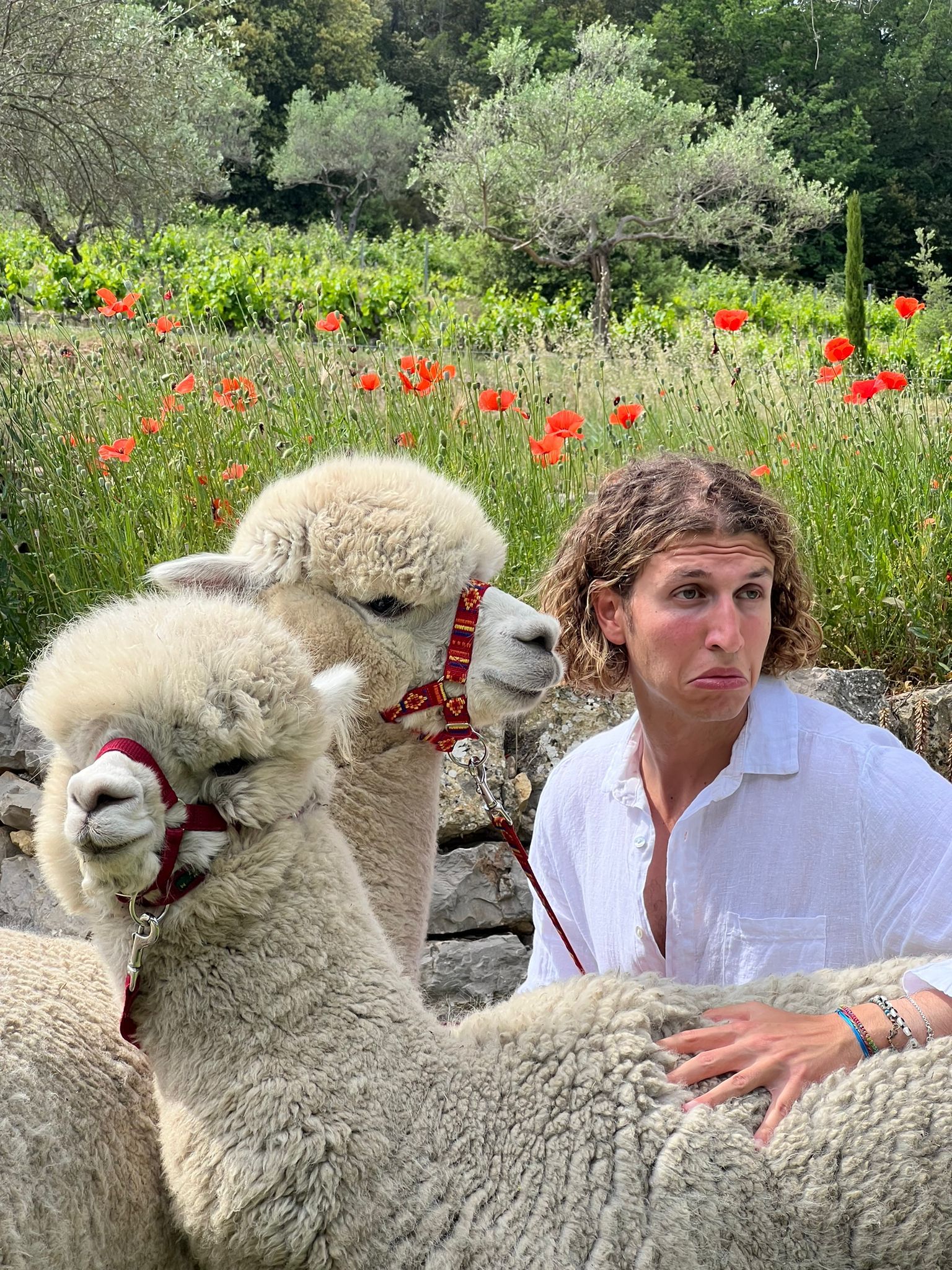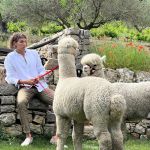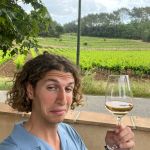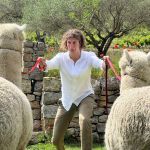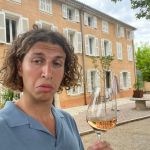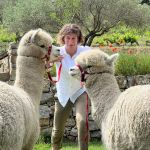 Gstaad Guy's most ingenious and bizarre invention are the characters he plays: Constance and Colton, parodies respectively of the wealthy English daddy's boy who grew up on horse-riding and country clubs and the rowdy and spoiled American nouveau riche. The two characters are true theatrical creations, thanks in part to their creator's skill at imitating the foul-mouthed, TikTok-Esque American accent of one and the Oxfordian English interspersed with Frenchisms of the other. «Both characters are inspired by real people […] and are now a representation of much bigger archetypes». And so Constance is the star of sketches describing the perfect day in Monaco's luxury hotels («Monegasque air is some of the best», says his character looking out a window and covered in Egyptian cotton towels) or seeing him attempt to teach Logan Paul the correct pronunciation of terms like Audemars-Piguet or Patek Philippe. Cousin Colton, on the other hand, is in charge of going to Indie Beach in St. Tropez with a giant bottle of champagne in his hand, walking around L.A. covered in sweaters from The Elder Statesman, or explaining over the phone which individuals to avoid or "dip" at festivals or how to recognize whether or not a girl is wife material (if she cuts cucumbers like Kendall Jenner and has a Balenciaga Cagole she is definitely to be married). One can identify with both - and many do. «People want to be a bit of both», explains their creator, «they want to be the well-mannered, poised, elegant Constance on Sunday when they have lunch with their relatives; and on Friday night they want to be full of life, and have fun and party and hook up and be like Colton».
The charm of Gstaad Guy's humor did not go unnoticed even by Virgil Abloh, who was one of the page's fans and asked the comedian to be the voice-over for Off-White's FW21 show held in Paris before his passing. «The first time I met Virgil Abloh it was actually seven years ago», he recounts. «I was working on a start-up at the time and I saw him at a sushi restaurant in L.A. […]. and I saw Virgil there, I walked over to his table and told him I was a huge fan of his work, and then went back and sat down at my table. Four years later he followed me on Instagram and he told me he was of my work and we laughed at how now the roles are now switched. Virgil became a big fan of my videos after I began to make jokes about people wearing his designs or items he designed with Louis Vuitton or Off-White». And although in his videos we have seen Colton or Constance on duty wearing the brands of Virgil Abloh, Burberry, and even Supreme, the real and only protagonist of Gstaad Guy's sketches is the ultimate elite brand: Loro Piana. In the past, the influencer's page and the brand have even collaborated on an immediately sold-out release, but the passion the man behind the mask has for the brand is far more authentic than any sponsorship:
«The beauty of Loro Piana is only a customer of it or someone close to it would recognize it on someone else, otherwise it's very unassuming. It could look like a regular wool sweater but it's actually made with the finest, softest materials so only the person wearing can truly appreciate and enjoy it, and it's not at all something flashy or a symbol of status. [...] I think that once people reach a certain level of affluence and success they actually want to show off a lot less and be under the radar and enjoy beautiful things and have beautiful homes but without other people knowing about them».
All somewhat agreeable reasonings (after all, Loro Piana has appeared among the brands featured in Succession's aristocratic wardrobe) but it begs the question of how the comedian is so familiar with the mindset of billionaires. The answer is simple: proximity. «I grew up in fairly comfortable circumstances that I'm very aware of and very grateful for», he explains. It was through his connections that the future influencer met «some very unique people, that say things that are ridiculous and often funny because of how ridiculous they are». It was the same members of that London elite who gather in the halls of The Connaught that provided him with material for his jokes: «As the page became to grew, those people began to offer more and more information to me thinking that I am like Constance or Colton in real life, and would share more of their stories giving me more ideas and narratives for my content willingly. So I didn't have to dig much deeper». But understanding the mindset of the rich also means understanding their dualism, represented by the dualism of the two characters played by the comedian, but also by the evolution of the luxury market itself: «I think that, in the way society functions, people always want more, they want bigger better and more luxurious and the economy adapts to that. So experiences become only more and more luxurious and sometimes they get more ridiculous and people's requests are becoming more and more ridiculous and also tasteful. So in a lot of ways, things are improving for the better: there's probably better food available than ever before, better services and experiences than ever before, and better products with finer attention to detail than ever before. But all of it at a much higher price point, because of the consumer demand».
The question remains, however, as to the nature of his parody, that is, whether behind Gstaad Guy's shenanigans lies a critique of the rich and obnoxious of this world or whether the mockery of them and their foibles constitutes the enunciation of philosophy, the showcase of a small civilization. In a very British manner, Gstaad Guy knows how to mince his words: «I hope that my videos, through comedy, make people realize how ridiculous they sound sometimes […] and hopefully create some sense of insecurity to say things that are inappropriate or outlandish». And this is because very often those same èlites «are not aware of their privilege, at all» and should «sense their privilege a bit more and use it to do good in the world or at the very least to not do any worse».But self-awareness is a double-edged sword, and according to him, the rich are not inherently the detestable plutocrats that many imagine: «The main misconception that the world may have about the world's top 1% is that everyone would choose to spend the funds they have access to extravagantly. […] But that's not the case. I think some people have access to immense amounts of wealth and they choose to live a much more modest life, and have different priorities, like a life of selflessness and philanthropy or a life devoted to their family without letting their wealth get to their head». No less, even he agrees that the main problem of this class is «greed and lack of satisfaction» which in any case serves as a driving force for the economy of the entire market («There's always something that companies have to strive towards», he adds) but «even if the top 1% would appear to have everything, they always want more».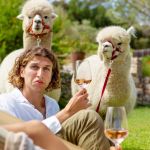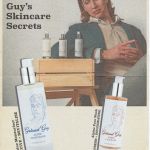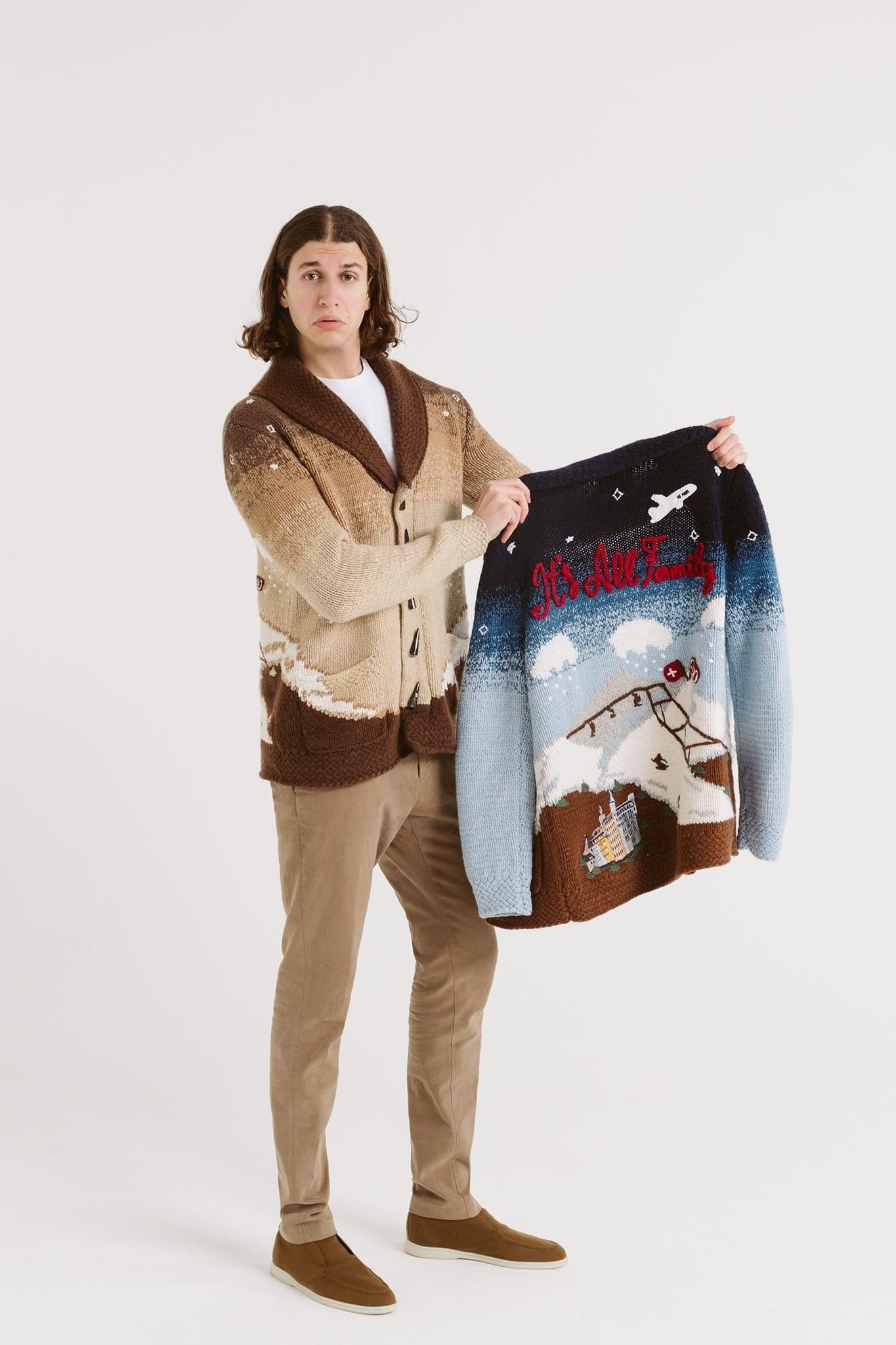 It is precisely this "more" that Gstaad Guy's more commercial activity has been focusing on, as he has launched a dedicated merch line, he will be starring in a full-length feature film, and, most recently, by creating a line of rosé wines named Palais Constance Rosé or, as he calls it, «the only rosè in the world worthy of Gstaad Guy». Its presence in the world's best locations, as well as its very expensive shopping, has indeed created a brand identity that «is now synonymous with excellence». And if the launch of this wine could fit into the trend of alcohol brands launched by mega-influencers (from Kendall Jenner's tequila to Jay-Z's cognac to Conor McGregor's whiskey) on the other hand, it is interesting that a media personality such as Gstaad Guy, which was born in the niche of the ultra-rich and targets an audience if not accustomed at least familiar with luxury, has managed to find a reading angle for the launch of its brands that brings together the language of luxury and that of memes. A fascinating indicator of how not only the millionaire community has decided to represent and narrate itself and its life but also of the new way a brand identity in the luxury world can be constructed and communicated. Fantastique.