The Best 5 things about Milan Men Fashion Week FW15
Give Me Five
Ciao - ciao.
The Milan Men Fashion Week fashion is over. Farewell to the ranks of models in a flurry of fashion shows, clothes and emotions have swung our minds between joy and disappointment, ecstasy and frustration.
Bye - bye to the men in short skirts, those strangled by mileage scarves, muscle guys squeezed into skimpy yellow canary pull, the aspiring rock stars, the unrepentant dandies and all those who have been sacrificed on the altar of the next trend.
Ciao - ciao Milan. Welcome to our 5 best collections.
#1. Salvatore Ferragamo: into the woods
Massimiliano Giornetti transformed the catwalk in a shady forest inhabited by refined creatures. It's a tactile, material elegance, composed of relaxed volumes, traditional tailoring and touches reminding of a dreamlike nature. The suits, the double-breasted jackets, the bluson, the mohair thick sweaters are basics of the male wardrobe that, mixed with the huge, dramatic scarves and prints of birds and flowers, give them a surreal allure.
Ferragamo
's creations have a whispered, romantic, yet manly sensuality.
#2. Prada: He or She?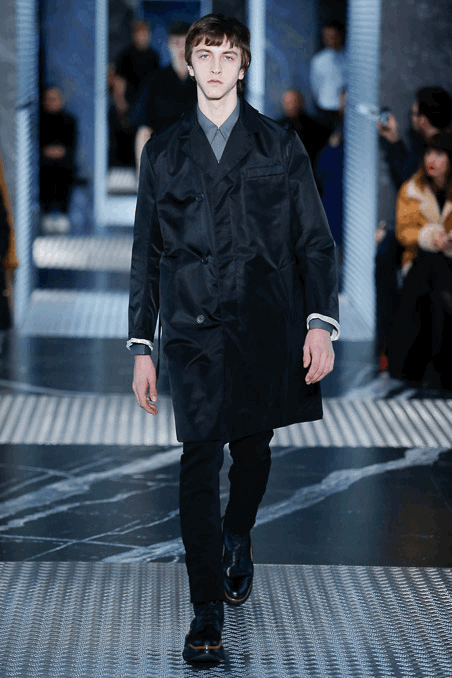 " What are the unexpected possibilities, the various relationships, that may occur between the way men and women can or would dress? The way they represent themselves? This is a subject always under investigation."
Miuccia Prada
continues to explore the relationship between the male and the female wardrobe and brings to the stage in Milan her answer. In a kind of Berlin nightclub parades minimalism in black, blue and gray, made from dry complete with glimpses shirt cuffs, blouses with neck flat, short jackets and trench coats.
Prada
creates stylish, strict, cool uniforms.
#3. Antonio Marras: Travis Bickle meets Costantino Nivola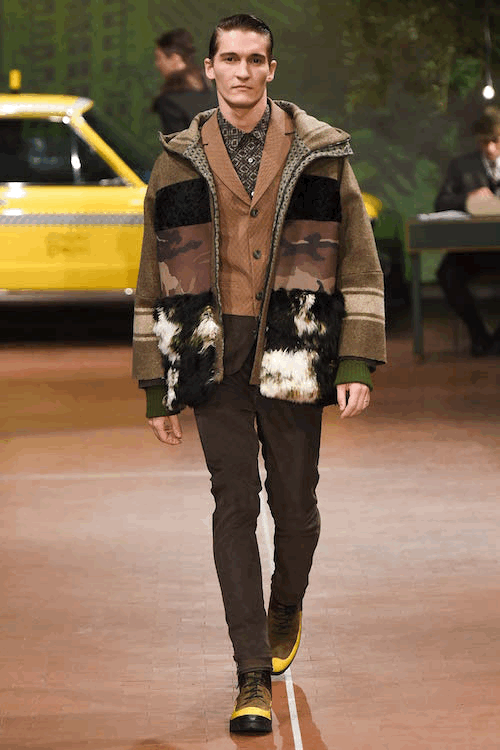 This
Marras
season Milan becomes New York. In a set that recreates the atmosphere of Taxi Driver the Sardinian designer pays homage to two iconic characters for him: the Travis Bickle in Scorsese and the artist Costantino Nivola. These figures converge in an urban collection, but sophisticated. Textures, materials and patterns meet and collide a dress, after another, becoming the backbone perfect for a new tale fashion signed Marras.
#4.MSGM: "Coming from Uranus to check my style"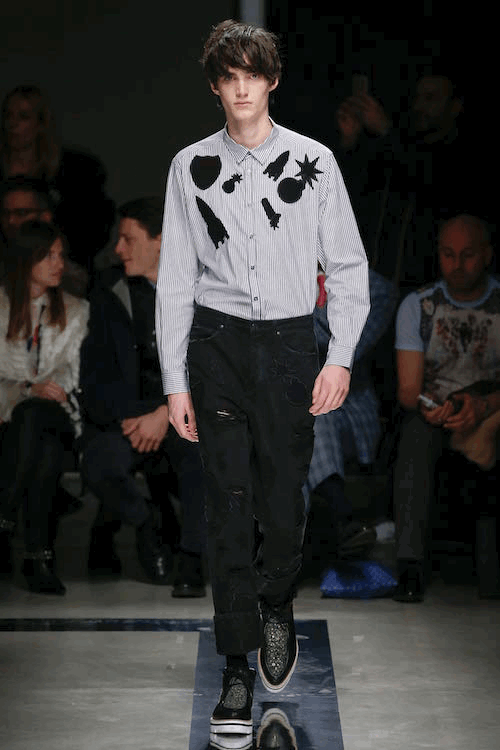 Massimo Giorgetti tells Intergalactic Beastie Boys. This season, the designer of MSGM brings his boys in the space between shapes 90s, rockabilly, robots, cowboys, overalls, feminine touches, over knitwear, leather jackets and full silk. MSGM creates a cut up punk that finds its perfect setting in 'visual installation artist Nico Vascellari.
#5: Jil Sander: slackers elegant arrive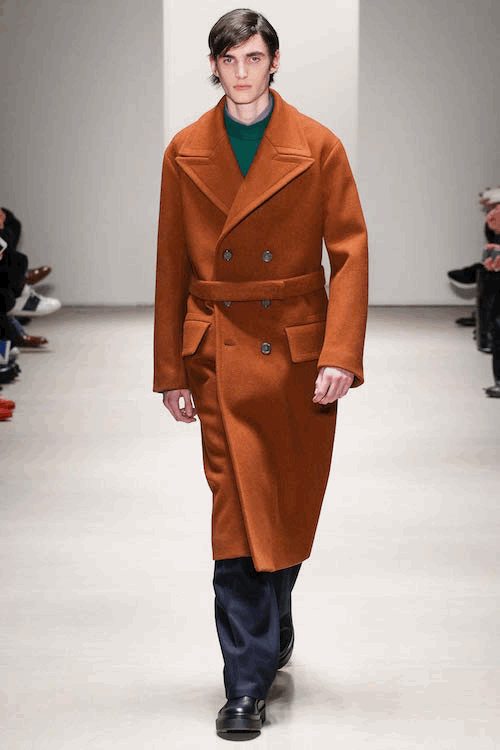 Rodolfo Paglialunga, from six months designer of Jil Sander, revisits the codes of the brand, creating a dry collection, which traces the contours of a stylish masculinity. Is a retro-style' 40s, an allure from Hollywood hero of the time, in elongated silhouettes, in double-breasted coats volumes cocoon, in leather blouson, in sportswear touches.
It's a debut that bodes well for the future.