Who are the stylists of the pop stars?
The minds behind the looks of Justin Bieber, Drake, and SZA
Will Drake ever find time in his daily routine to decide what to wear for special occasions? Is it a simple Hamlet-like doubt or a question that highlights a certain decadence of contemporary men, burdened with vices? The super rich kids of music are often, before being artists, businessmen with one single objective: to optimize their time to bask in comfort, all while raking in profits. Let's find out who the stylists of the biggest contemporary popstars are. Behind the scenes of the Canadian's outfits, it seems there is a certain Drew Ferguson, whose reputation, however, took a negative turn due to an unpleasant incident that occurred at the end of August. This summer, the young stylist had contacted an emerging designer named Jackson Napier, commissioning him to create a pair of pants for Drake, who was about to start his tour shortly. Napier, after working day and night to make the pants, sent them to the address specified by Drew Ferguson just 48 hours after the request. Upon sending the pants, the designer attached an invoice (for $3,850), a sum considered excessive by the stylist, who promptly ghosted him, earning viral call out on Twitter. We are not aware of the gossip implications between Ferguson and Drake, but we can imagine that the founder of OVO was not pleased with Ferguson's attitude, demonstrating how a stylist can be both a blessing and a curse for an artist.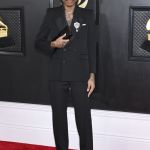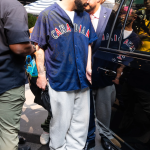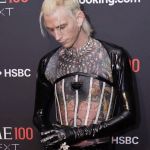 While some stylists make rookie mistakes, there are also those, like Machine Gun Kelly, who have decided to be assisted by someone with almost obsessive attention to detail: we are talking about Adam Ballheim, who, as this BeatRoute article tells us, seems to be a logistics expert. Yes, because being a stylist, especially at these levels, is not just about deciding what your client should wear but also about organizing the movement of clothes from one part of the world to another, especially when, as in MGK's case, a high-level brand like Dolce & Gabbana is involved. Adam Ballheim has crafted Machine Gun Kelly's image from scratch, making him highly recognizable. Steve Lacy, on the other hand, unquestionably reaffirms himself as one of the best-dressed stars in the international music scene, despite the absence of a stylist, thanks in part to his loyal Mask Sunglasses by Linda Farrow.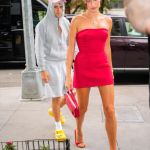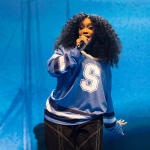 Moving among those you would never imagine having a stylist, it's impossible not to mention Justin Bieber, especially when considering his most recent looks alongside Hailey. Yet, he has a stylist (whom he will hold dear for gala occasions). Her name is Karla Welch, she's Canadian, just like Bieber, and she's considered one of the most authoritative stylists in Hollywood. Her client list, as reported by The Wall Group, includes no small number of clients such as Amber Heard, Olivia Wilde, and Elisabeth Moss. The symbiotic working relationship between the two has become as close to friendship as possible, thanks also to the esteem Welch holds for the 29-year-old. In a recent interview, she stated, «He's not afraid of anything. I've been working with Justin Bieber for over ten years; it's the most formative relationship I've ever had... those useless lists like 'Worst Dressed' that no one would ever want to be on, Justin has never cared about that either.» Among the current music celebrities, two names are currently making waves, and one of them has especially caught attention for his look. We're talking about Teezo Touchdown and SZA. The former recently made his solo debut with a fresh album (How Do You Sleep At Night?) following his appearance on "Modern Jam" in Travis Scott's Utopia. Unfortunately, there are still no familiar names consistently associated with him (we know Danny Reed had the opportunity to collaborate), but it would be genuinely curious to know who takes care of his image regularly. On the other hand, SZA, crowned the queen of hip-hop in the past year thanks to an emotional and poignant verse in TELEKINESIS and, above all, thanks to her latest studio album, SOS, relies on the assistance of Alejandra Hernandez. Alejandra embodies everything a stylist should be: she is also an author, who puts into practice the art of building a lasting and credible teamwork with her clients, armed with vintage jerseys and baggy jeans, as long as they are.