Golden Goose lands in Paris with HAUS of Dreamers
Skate, fashion and culture in a unique framing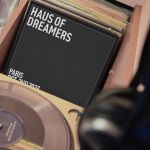 Paris, at the dawn of fashion week, is ready to welcome the second HAUS of Dreamers event by Golden Goose. Following the success of the event in Venice during the Architecture Biennale in May 2023, the brand brings its celebration of Venetian roots and skateboarding culture to the beautiful setting of the French capital. The HAUS of Dreamers Paris event promises to be a unique experience that brings together local communities, the art of skateboarding and individual expression. On the 2nd of October, Golden Goose will welcome Paris to an event celebrating togetherness, creativity and freedom of expression in an equally extraordinary setting, Le Jardin des Plantes, offering participants an immersive and unforgettable experience. The centrepiece of HAUS of Dreamers Paris will be an adrenaline-fuelled skateboarding performance by a team of international skateboarding talent, led by brand ambassador Cory Juneau and joined by other renowned skateboarders such as Briana King, Rune Glifberg, Brooklinn Khoury and Zhang Xin. A special friend of the brand, Olympic athlete Keegan Palmer will also be present to make the event even more special. This performance promises to enchant the audience, showing the deep connection between Golden Goose and skateboard culture.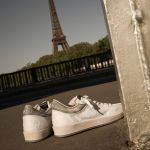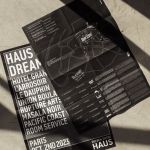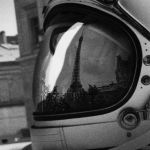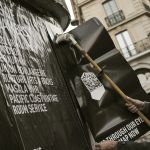 During HAUS of Dreamers Paris, Golden Goose will unveil its latest collection, Journey SS24, through a choreography of skateboarders. This presentation will highlight the brand's intrinsic connection to skateboarding and the creativity of these athletes, who will wear their co-designed PRO skateboarding trainers, including the Paris Ball Star PRO, inspired by the ville lumiére. After the performance, guests will have the opportunity to meet the local Dreamers, such as Hotel Grand Amour, L'Arrosoir, Union Boulangerie, Room Service, Rupture Arts & Books, Le Dauphin, Pacific Coast Vintage and Masala Noir, who have helped to create a unique link between Golden Goose and Paris, and who represent some of the coolest and most iconic Parisian realities to date. Each of them will have their own miniature HAUS to entertain guests with unique and engaging experiences, ensuring a unique encounter with local communities is a testament to the brand's dedication to connecting with its host cities.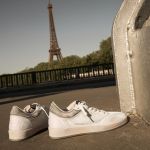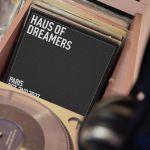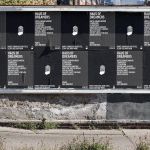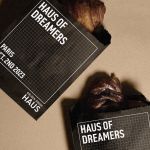 Prior to the opening of the event, Golden Goose will provide digital maps specially designed to guide passers-by to discover unique activations scattered around the city. These activations include food & beverage concepts, pop-ups, flower bouquets, posters, auditory experiences and more, all created especially for Golden Goose HAUS of Dreamers Paris. It will be an unmissable opportunity for visitors to immerse themselves in the Golden Goose universe and discover the best of Paris. To fully celebrate the French capital, Golden Goose will host immersive pop-ups at famous Parisian shopping destinations such as Le Bon Marché, Galeries Lafayette Haussmann and Galeries Lafayette Champs-Élysées. Here, customers will be able to discover new models of exclusive trainers, admire Golden Goose's craftsmanship, appreciate the attention to repairing and immerse themselves in the brand's sartorial tradition.
Here are all the addresses at Golden Goose Haus of Dreamers Paris, to explore the ville lumiére together with the Venetian brand and its local partners:
L'Arrosoir - 80, Rue Oberkampf
Treat yourself to something beautiful and pop by L'Arrosoir for a bouquet of flowers enveloped in an exclusive Haus of Dreamers Paris paper wrap.
Rupture Arts & Books - 24, Rue du Vertbois
From Monday Sept 25 to Friday Sept 29, 7pm to 10pm, Stop by Rupture's HAUS of Dreamers Apero Club where different DJs will be selecting the music each night.
Pacific Coast Vintage + Masala Noir - 44, Rue Poissonnière
Ride by the shop and grab a free archive poster inspired by the Golden Years of skateboarding.
Le Dauphin - 131, Ave Parmentier
Swing by and join us for a welcome glass of wine to start your Golden evening.
Union Boulangerie - 2, Rue Bleue
Visit Union Boulangerie for a special HAUS of Dreamers Paris limited-edition cookie.
Room Service - 53, Rue des Gravilliers
Get ready for Room Service's must-try sandwiches and good vibes at the Haus of Dreamers New York Deli-style pop-up.
Hotel Grand Amour - 18, Rue de la Fidélité
Swing by Hotel Grand Amour and try our limited-time HAUS of Dreamers Espresso Martini, aptly named Le Dreamer. The perfect way to begin or end your evening.