A limited edition to celebrate 50 years of the iconic Timberland boot
For the occasion, the brand's Milan store will come alive with unique workshops and DJ sets
For five decades, The Original Timberland® Boot has been a symbol of design, innovation and individual expression. As the global icon celebrates its 50th anniversary, Timberland will invite its community around the world to embrace their true colors this fall with the new Timberland® 50th Edition Collection. The new line-up introduces a brilliant array of colors that transform the classic and iconic Timberland® Premium 6-Inch Boot into an artistic medium for self-expression. Each color in the collection has its own unique vibe, while the features that have made these boots iconic remain constant: Upper made of premium Better Leather waterproof nubuck, preformed rubber outsole, Primaloft insulation. But Timberland's celebration doesn't stop with the boots. The 50th Edition Collection also includes a selection of hoodies, beanies, and socks all made in the same colors as the boots.
In Milan, the collection will be presented at the VF Orefici11 flagship, where consumers will have the opportunity to take part in workshops and make their own truly unique Timberland boots. Leading these workshops, for which you can sign up here, will be Clessio Lab and Jacopo De Carli. Clessio Lab, a brand specializing in custom sneakers made through various techniques such as painting and hand-building, is also a digital creator. In recent years, the two brothers who founded it have also engaged in a course on building sneakers from scratch in collaboration with Matteo Caparrini, a leading figure in sneaker making in Italy. Jacopo De Carli, acclaimed in online communities of streetwear enthusiasts, is an Italian pioneer in restoration and creativity in the world of sneaker culture. His passion for restoration and innovation is rooted in his early experiences at a renowned shoe workshop in Milan. In a few years, he has collaborated with various international brands in artistic customization projects.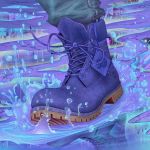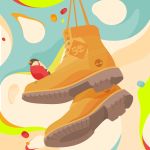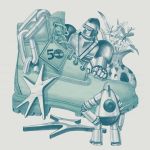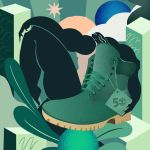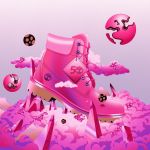 The workshops in Milan will offer participants the opportunity to customize their Timberland boots in various ways with patches and fabric decorations. Then, at the station dedicated to in-store customization, both Clessio Lab and Jacopo De Carli will sign two DIY customization kits, each with its own concept, which will be given free to anyone who buys the classic boot in all its variations. In addition, also at the station that consumers will find in the store, there will be an opportunity to hot-stamp their own boot with the help of the brand's customization experts.
Timberland's 50th anniversary workshops will take place at the Timberland store at 11 Via Orefici in Milan on the two weekends of Sept. 30-Oct. 1 and Oct. 7-8. Sign up at this link to participate. You can find the collection on timberland.com, in Timberland® stores and at selected retailers starting September 27.