Childhood memories according to JW Anderson
Beach sandals, plasticine, and the brand's infallible innocence
In JW Anderson's universe, adults' clothes serve to send the wearer back to their childhood years, when getting their hands dirty, ruining and wrinkling clothes was not important. A glimpse of what the London Fashion Week audience would see on the catwalk last Saturday was presented by invitation, a block of pink plasticine designed to be moulded by the recipient, which uniquely suggested the young designer's attachment to his origins and his youth. It was not Play-Doh, the American brand, but English plasticine produced in Northern Ireland, where Anderson was born. Just as the brand's last shows have given us footwear and clothing worthy of a children's outfit, but with an attention to detail and enviable sartorial quality, JW Anderson's SS24 was a bouquet of surprising looks.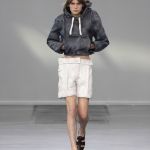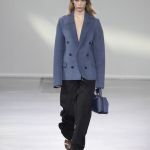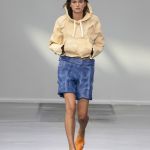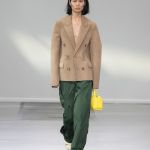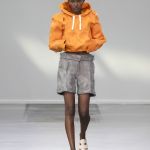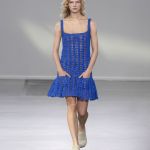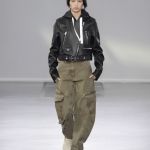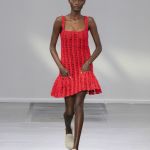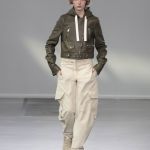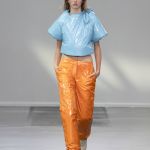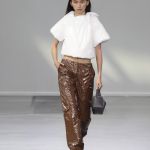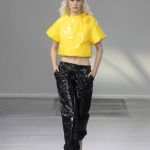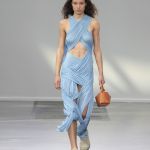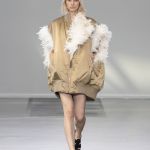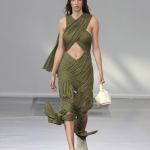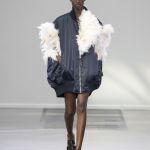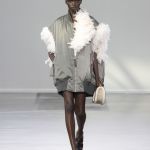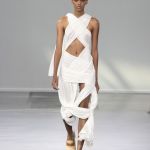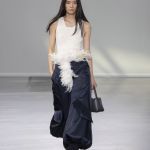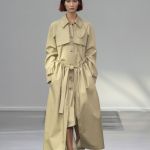 Starting from the street style of major European cities, the designer explained, for this collection he chose to take the clothes worn by young people today - biker jackets and cargo trousers - back in time, interweaving the stylistic codes of contemporary, sporty and aggressive style with JW Anderson's inimitable self-deprecating and experimental approach. The electric blue was extra bright, as was the orange, proportions were exaggerated, the silhouettes angular on a comic level, the first looks, as the invitation wanted to anticipate, looked like they were made of plasticine. At first glance, the collection seemed to be a mockery of current fashion, too stubbornly restrained and stuck between hoodies and khaki trousers, but as the padded looks entered the catwalk, Anderson's benevolent playfulness became clear. What the designer presented were clothes that should not be taken seriously, should not be studied minutely, should perhaps not even be over-understood; like a child's game, like plasticine, they take on the shape and meaning that the person wearing them wants to give them. «A sense of simplicity that is not so simple,» as the fashion show press release states.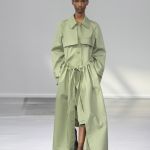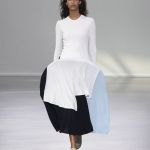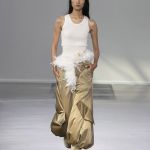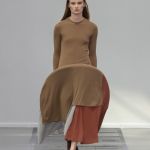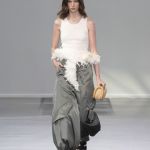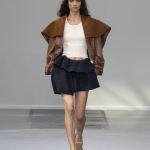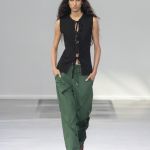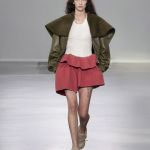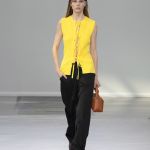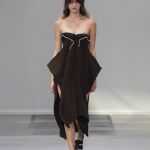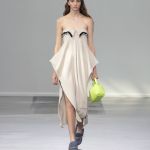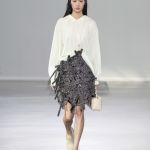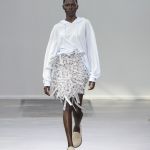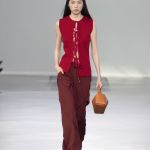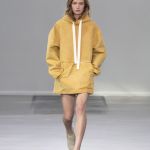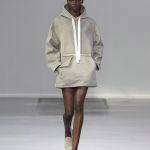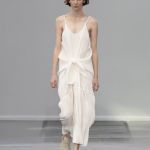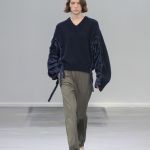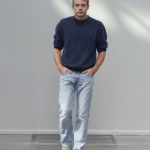 Nonostante la molteplicità di look che evidenziavano la radice spiritosa del brand, questa collezione ha proposto abiti pratici. I trench verde menta e beige, scultorei ed elasticizzati in vita, ricoprono esattamente il ruolo che questi conservano da sempre, come del resto anche le bomber jacket, arricchite da piume bianche, i pantaloni della tuta, in pannelli di cotone verde foresta, gli abiti da sera, drappeggiati sensualmente sul corpo delle modelle, e quelli in uncinetto, un simpatico ricordo di un'estate anni '70. Ogni collezione di Anderson pone una speciale attenzione per il footwear, e questa stagione le star dello show sono stati i sandali da spiaggia, un classico della moda bambino reinterpretata per l'occasione in pelle goffrata marrone, arancione e panna, con il nome del brand. Mocassini e mule all'uncinetto facevano capolino dai pantaloni cargo di molte modelle, mentre alcune indossavano loafer in camoscio con kitten heel, la pantofola della nonna, ha ammesso Anderson, con qualche anno in meno.
Despite the multiplicity of looks highlighting the brand's witty roots, this collection offered practical clothes. The mint green and beige trench coats, sculptural and elasticated at the waist, played exactly the role that these have always held, as did the bomber jackets, embellished with white feathers, the tracksuit trousers, in forest green cotton panels, the evening dresses, draped sensually over the models' bodies, and the crocheted dresses, a gentle reminder of a long gone 70s summer. Each of Anderson's collections pays special attention to footwear, and this season the stars of the show were beach sandals, a classic of children's fashion reinterpreted for the occasion in brown, orange and cream leather embossed with the brand name. Moccasins and crocheted mules peeped out from the cargo trousers of many of the models, while some wore suede loafers with kitten heels, a classic grandma slipper, Anderson admitted, turned a few years younger.