Outdoor fashion according to Moncler Grenoble
The Grenoble collection that takes care of us during the cooler summer days
Moncler Grenoble's Pre-Fall 2023 collection defies the early cold with garments that are sensitive to the days before the big snowfalls, creating sophisticated silhouettes with cutting-edge textile technologies designed to make the entire line essential for anyone who loves adventure, outdoors or in the city. Subtle, breathable weaves combine with practical details in a line for men and women in the colours of apple green, khaki, pink and cobalt blue. Perfect for mountain and urban life, Moncler Grenoble's collection reaffirms the Italian brand's savoir-faire in technical clothing and fashion innovation, finding a special meeting point between performance and style.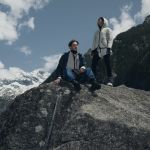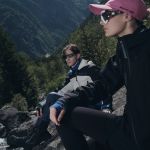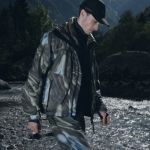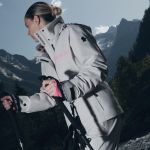 Available from July 1 in selected Moncler boutiques and on the official website, the Grenoble Pre-Fall 2023 collection takes inspiration from the colours of the region from which it takes its name. The men's line includes Polartec fleece and recycled GORE-TEX jackets, dyed in bright green and brown, while the Peyrus and Granges jackets, two signature pieces in Moncler's DNA, have been covered by tie-dye prints that echo abstract topographical maps. The Trailgrip, the brand's signature sneaker, is also one of the main protagonists of this project, for the occasion in a new khaki colour.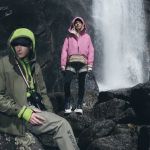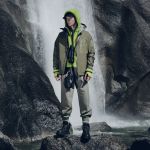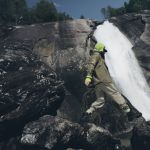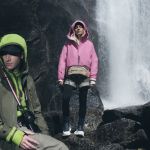 For the women's line, the Moncler Grenoble team decided to revisit the colour pink by combining it in the lookbook with a pearl grey. Windbreakers and trousers that can be functionally folded have been layered over heavier sweatshirts, waistcoats and micro-fleece, while the Tetras jacket, the most distinctive garment in the Moncler Grenoble women's collection, offers a design consisting of corduroy, a camel-coloured belt and cute coral trim. Like every Moncler collection, the new Moncler Grenoble Pre-Fall 23 features a wide selection of accessories, including backpacks and hats, roomy fanny packs and bucket hats. Hundreds of metres above sea level, in the midst of greenery or amidst the grey of urban buildings, each element of Moncler Grenoble is perfect for the heat of the last summer months as well as for the heady coolness of the first autumn days.