The new GZ94 is the future of city shoes from Giuseppe Zanotti
The sneaker couture brand's iconic Double Zip returns with a new contemporary twist
Giuseppe Zanotti's Double Zips were the first luxury sneakers in fashion history. Their secret was that they were able to connect the cultural zeitgeist of the 1910s, at the time of the hip-hop scene's mainstream success, with Giuseppe Zanotti's Made in Italy quality and punk sensibility. But icons also renew themselves. And that's why the brand has created a new silhouette, the GZ94, to reinterpret the classic double-zip model. The GZ94 is a city shoe, less rigid than a formal shoe but more elegant than a regular sneaker, but above all able to encapsulate both Zanotti's manufacturing expertise and an unmistakable and recognizable identity that creates a bridge of continuity between past and future. A shoe born to face everyday life, minimal and all dedicated to expressing its beauty through the quality of materials and the functionality of design.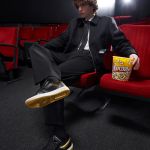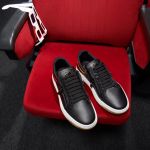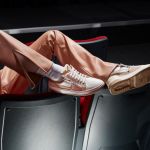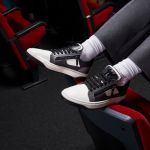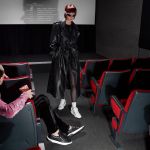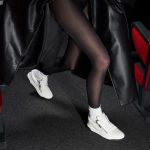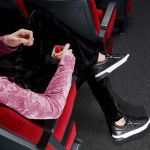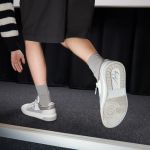 Compared to the classic Double Zip, the new GZ94, built on a slimmer bottom, is lighter and more versatile, and the iconic contrasting metallics give way to tone-on-tone PVC and rubber zippers and logos. The idea is to create a transversal city shoe model, but ennobled by the choice of shapes and raw materials gained from decades of work in the world of Italian luxury footwear. A quality that is enhanced by the functionality and comfort of the new lightweight rubber sole with a more contemporary vibe. If the sneaker was born as a performance shoe and for sports, the city shoe conceived by Giuseppe Zanotti redefines the concept by bringing together the notions of elevation and practicality. A fresh, young and genderless design that remains casual even in its elegance and can also be paired with a suit without either losing style or resulting in provocation. The new GZ94 is available in both monochrome white, black, and red versions, as well as bicolor, white/grey, white/beige, white/pink, and white/red. There is no shortage, however, of a bolder version with gold accents in the upper and gold sole that winks at the more nostalgic.
Giuseppe Zanotti's new GZ94s are already available online at giuseppezanotti.com, in the brand's boutiques and at selected retailers.
CREDITS
Models: Kay and Kobe
Special thanks to Cinemino.