Bags that don't look like bags
From Thom Browne's lobster backpacks to Balenciaga's Lay's Bag
In the form of a pigeon, a shopping or rubbish bag, a paper bag or even a paint can. Bags no longer seem to want to retain their classic shape and transform into something else from time to time, merging with everyday life and taking on the appearance of the objects around us. The latest in the order of time is the Brown Bag by Bottega Veneta, which for an amount of around $ 1900 revisits the design of the most classic paper bag you can get after shopping, with the difference that the bag proposed by the braually made of leather in true Blazy fashion. This is nothing new for the French designer, who has made it his mission to transform everything from jeans to supermarket bags into leather objects. It's an endeavor already undertaken by Jil Sander, who launched her leather version of a paper bag in classic brown and black in 2012. Today, from Thom Browne's lobster backpacks to Balenciaga's Lay's Bag and Coperni's Meteorite bag, it's no longer clear what we should expect from a luxury handbag, both in terms of design and materials. Probably the most accurate answer to this question is everything.
Karl Lagerfeld's crazy side at Chanel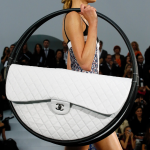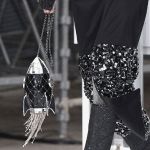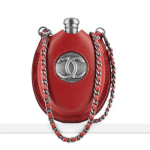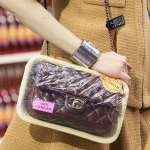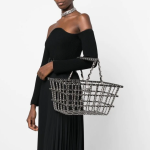 Although Chanel is generally considered synonymous with timeless luxury, Karl Lagerfeld created some of the most extravagant bags in fashion history during his long tenure at Chanel. From the Matryoshka doll bag presented for the Paris-Moscow FW09 collection to the film projector for the Métiers d'Art FW16 collection, to bags shaped like milk cartons, gas bottles, and French brasserie plates. Among the more eccentric designs was the Keyboard Pouch Bag from Chanel's SS17 Data Centre collection, made of calfskin, available in black and silver, and featuring a cute robot-shaped pendant. Instead, Lagerfeld drew inspiration from childhood games in 2013, transforming hula hoops into accessories that can be worn over the shoulder, in both maxi and mini sizes. And if you think baskets are just for supermarkets, the brand's FW14 collection proves you wrong with the Basket bag, a particularly luxurious twist on the classic wire shopping basket. A real collector's item that, with a little luck and research, you can acquire at the second-hand market. The base value of the auction? $50,000.
All the kitsch of Jeremy Scott bags at Moschino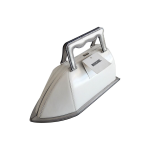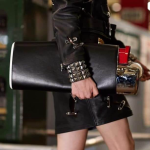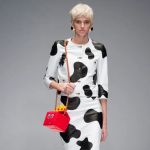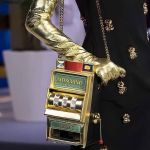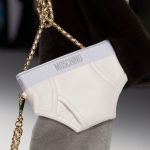 Now that Jeremy Scott's rowdy collections at Moschino have come to an end, we can not help but look back with some nostalgia at all the American designer's kitschy accessories. From Happy Meal bags to street signs: Scott's designs were often pop provocations, like the time the designer presented a "bag" tharally a roll of toilet paper attached to a shoulder strap with "Moschino" printed on it. Sometimes with unfortunate results, as in SS17, when a series of bags inspired by prescription drugs drew fierce criticism, with accusations of making drugs look coo,l, fun and chic. But the brand's most iconic accessory is a vintage piece of jewelry from 1995, the White Lacquered Leather Iron Handbag, a faithful replica of an iron, complete with handle and, of course, the Moschino logo.
Virgil Abloh's poppy designs for Louis Vuitton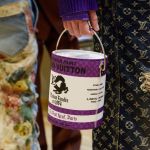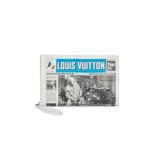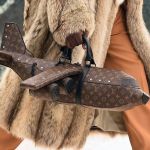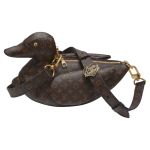 Among Abloh's achievements during his short tenure as Vuitton's artistic director is certainly the credit for bringing freshness and playfulness to the heritage of the historic house, and the bags are proof of that. From the newspaper print bag to the limited edition Louis Vuitton X NIGO Monogram Duck Bag and the Paint Can Bag, which was introduced in the posthumous FW22 collection and is available in six colorways. In January 2022, Abloh instead introduced the design of a bag in the shape of an airplane with wings spread out, which landed on the shelves and went viral not only because of its design but also because of its price ($39,000).
Dadaism in the palm of your hand: Demna and J.W. Anderson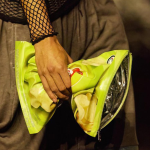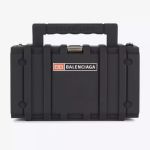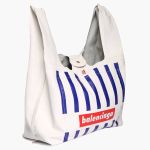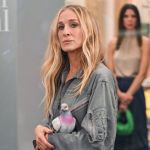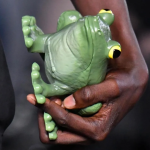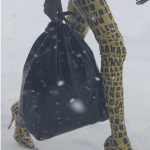 Among lovers of crazy bags, it is impossible not to mention Demna. In the course of his dadaist and provocative research at Balenciaga, he has often focused on the concept of the "envelope", as in 2016, when a 1980s Tesco bag, a model still in circulation in some British supermarkets, became the inspiration for a leather tote. In 2017, it was the turn of Ikea's rigid sky-blue envelope, which was upgraded to a luxury version for $2,000. In 2022, it was the turn of the Trash Bag, a calfskin trash bag available in white, black, and blue for €1400. However, the most talked-about clutch is also the most recent, which was presented during SS23 and has then been canceled, probably because of the controversy it caused. Nothing less than an anonymous pack of Lay's crisps that Demna himself wore during a public appearance at the Royal Academy of Fine Arts in Antwerp. Jonathan Anderson, the creative director of J.W. Anderson and Loewe, is an exponent of the same mindset, but with a distinct passion for wildlife. While the designer has tentatively experimented with the elephant bag at the Spanish luxury house, the approach to his line is certainly more extreme. The Pigeon Clutch, first seen on the catwalk for FW22, stands out in particular. It was made using a 3D printer to recreate the shape and anatomical components of the pigeon, including its beak, legs, and plumage. For last season, the designer offered a similar model, this time focusing on the design of a frog. You can be sure of the meme effect.