Moncler presents its collection created with Alicia Keys
A tribute to New York City and creativity.
After the event that closed last London Fashion Week, Moncler inaugurated the long series of collaborations tagged The Art of Genius and which will involve world-renowned artists and musicians. For the first launch, taking ample inspiration from the «concrete jungle» - it was she the singer on the refrain of Empire State of Mind - American singer Alicia Keys devised, together with Moncler, a 90s dream from her childhood. «We went back in time,» Keys explained in describing the collection, «Moncler was a brand of excellence to aspire to, and this collection represents the realization of that little girl's dream.»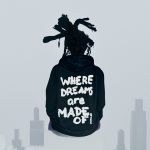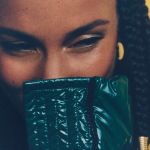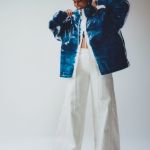 With a voluminous, androgynous, and gender-neutral cut, the clothes designed by Keys invite optimism and hope, capturing the aesthetics of the 1990s and New York in vibrant colors. The conception of this design is based on the feeling of determination that brought the musician success, and the creative cradle that Manhattan represents for her as for many other American artists. The street style of the Moncler x Alicia Keys designs is encapsulated in the sporty look, the accessories, and the nylon fabric covering the bucket hat, as well as in the choice of vibrant shades of purple, green, and red.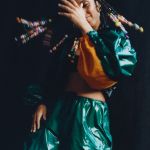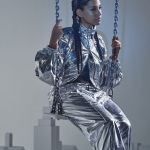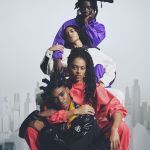 The campaigns celebrating this collab are a direct reference to the inspiration illustrated by Keys. In the first, under the creative direction of Ibrahem Hasan, the casting chosen by Keys moves around the city's skyscrapers in front of the New York skyline, while in the work of photographer Laura Jane Coulson, unique personalities, like the soul of New York, are put under the lens.