Gorpcore sustainability, conscious fashion according to Nicole McLaughlin
We met up with the designer at Diemme's Paris workshop
Nicole McLaughlin's creative project seems to have no limits. She knows how to turn a real tennis ball into a teacup, bags of candy into Bermuda shorts, Tamagotchi toys into a pair of glasses. Her career, launched in 2019 after leaving a position at Reebok, has taken her into the world of music and high fashion, garnering the attentions of the likes of Pharrell Williams, J Balvin and ASAP Mob, and exclusive partnerships with renowned brands including Gucci, Arc'teryx, Prada, and Hermès. But fame has not changed her: she still continues to focus on social and environmental causes, selling most of her creations on charity auctions. By repurposing discarded materials and objects found at home or in thrift shops, McLaughlin teaches the younger generation how style and sustainability can coexist, finding ever more innovative and strictly "gorpcore" ways to create bespoke, one-of-a-kind clothes and shoes.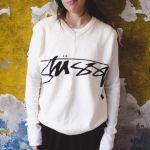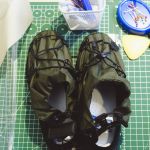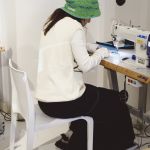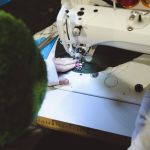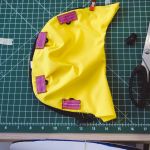 This year McLaughlin has entered the world of Diemme, the footwear brand inspired by the silhouettes of hiking boots renowned as «the spiritual home of handmade outdoor footwear.» The multi-purpose shoe created by MCLaughlin was made from waste materials from Diemme's factories, and includes practical pockets and a detachable bag. To celebrate the collab, Diemme invited its community to attend a workshop where McLaughlin taught how discarded fabrics can be reused in a conscious way. At the Paris event, we caught up with Nicole McLaughlin to discuss her work.
What can you tell us about your collaboration with Diemme?
The Diemme project was a fun challenge. The upper part of the bag with a zip, placed above the upper, creates an additional usability, an unexpected and fun element. And when you always have a bag with you, you help to reduce the consumption of plastic waste.
Your work has become a viral phenomenon on social media thanks to your quirky designs and the concept of upcycling. What is your relationship with clothes like?
Whether you wear them or take them apart to recycle them, clothes are transformative. They can help inform points of view and are great conversation starters. Sustainability is not an easy topic of conversation, so creating something fun makes it digestible and helps people approach a difficult subject with less hesitation. But fashion also needs functionality to help unlock its potential beyond a disposable item.
You didn't study fashion, but you worked as a graphic designer for Reebok. What did you learn from that experience?
I learnt a lot about production and was lucky enough to have access to materials, especially on a limited budget. Access to archives, a group of like-minded creatives and mentors; it was a general sense of business acumen. I am very fortunate that today people share my work and believe in what I do.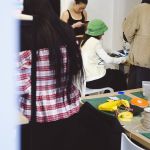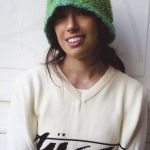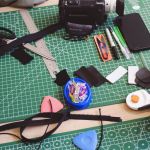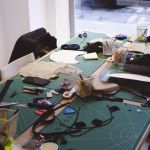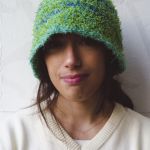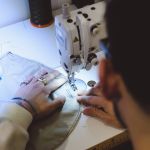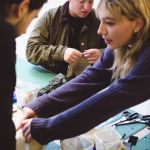 Your creations have been praised by Travis Scott, Pharrell Williams and fellow designer Gab Bois. Do you think fashion is really as elitist as it is portrayed?
A certain level of fashion is financially elitist, but style is not. The accessibility of fashion via eBay, Grailed, thrift shops and rental sites helps to bridge the affordability gap.
You like materials, you experiment with everything, even food. Your current obsession?
I love a good junk drawer purchase.
Environmental sustainability and upcycling are at the core of your thinking, that's for sure. Is it a provocation when you present functional objects in an unconventional way?
It is not so much provocation as it is informing the viewer of the potential of an object or material by simply adding a different function. And I believe that functionality exists in many forms and ways.