Unboxing Valentino celebrates the artistic vision of nine international stylists
A creative realisation revealing the essential nature of beauty
Unboxing Valentino, a project conceived by artistic director Pierpaolo Piccioli, will unveil the Spring Summer 2023 collection through nine collaborations with internationally acclaimed stylists and the inimitable work of photographer Steven Meisel. This creative proposal is based on the idea of deconstruction, giving nine renowned figures in the fashion industry the chance to interpret the new collection in a totally personal way and aiming to fully reflect the sense of complexity that characterises their work. Unboxing discards the superfluous and exposes the focal point of individual creativity and beauty, a starting point from which endless paths open up.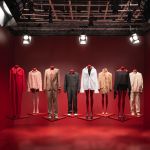 Valentino's nine Spring Summer 2023 declinations will retain the stylistic essence of the Valentino Maison, albeit applied to different bodies, faces, and materials, and will debut the Toile Iconographe pattern, the fabric decorated with the VLogo that will be used for Valentino Garavani's new genderless clothing and accessories. The black and white looks will create a new movement for the Maison, capable of looking beyond aesthetics and enhancing the soul of the wearer. Through minimalist lines and impeccable tailoring, the garments leave room for the authenticity and fluidity of the individual, bringing out with simplicity the great attention the brand has always paid to the quality of its workmanship. Nine cities for nine stylists: like the wandering of the streets of a metropolis, the creativity of these unique characters will branch out into unique forms, reflecting the Maison's heritage in window displays around the world. American stylist Law Roach will colour his Valentino Garavani Vision of the New York store in red, even involving a vintage car, and while the London boutique will host Rebecca Corbin-Murrey, who with yellow flowers will offer a stark contrast to the total black looks, Clement Lomellini will literally bring the concept of Unboxing to the Paris windows using torn paper. In Milan, in the store of Via Montenapoleone, the video reproduction designed by Lorenzo Posocco will project intimate images reflecting the everyday life of the City, and in Dubai, Anna Dello Russo's fantasy will stage a world ruled by abundance and eccentricity.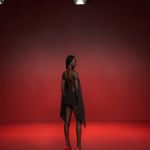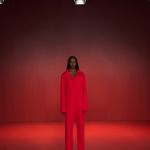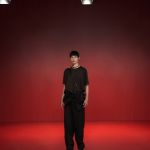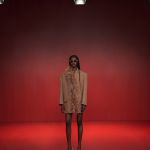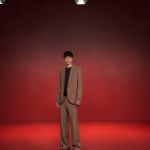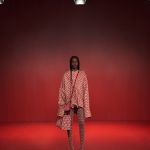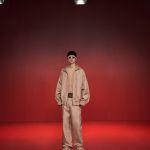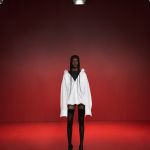 Incorporating Chinese painting into the Shanghai window installations, Mix Wei will colour traditional scrolls in five colours, celebrating the VLogo with solemnity, while in Seoul, Geum Nam Hwang will portray a moment of calmness with neutral colours, replicating the Soma Cube puzzle with transparent blocks. In Tokyo, Masataka Hattori will shift the focus to nature, adorning the Japanese store window with trees, stones and sand, and finally, the stylist duo Grandquist formed by Alexandra and Mackenzie will play with mannequins suspended in an online reality, a bright red space accessible to all. In order to offer its customers an immersive look at the new collection, Maison Valentino will make available in selected stores the possibility to interact with stylists, as well as a chat experience created in collaboration with GameOn Technology able to use artificial intelligence to answer to consumers' needs.