What Tremaine Emory's new Supreme looks like
A cautious step forward in updating the brand's identity
It's weird, with 2023 underway, to be back discussing Supreme. If the celebrated New York brand at the center of the streetwear hurricane a decade ago was adored to the limits of fanaticism in its day, as trends faded, drops and stores increased, and collective taste turned toward more iconic and less immediately funny/nostalgic pieces, its temperature had plummeted. Sure, the brand's core community never went away (and this allowed Supreme to expand, opening a store in Milan as well and recently one in West Hollywood) but the interest with which it was followed, bought, and discussed was simply not there anymore. Enter Tremaine Emory, appointed as the new artistic director last year, and whose collection was unveiled in the past few days-news that, honestly, with all the hoopla raised by Pharrell and Louis Vuitton this week had risked slipping away from our attention. No less, it would not have been possible to avoid seeing online the photo of the new SS23 lookbook in which appeared the tricot sweater printed with Kurt Cobain's giant face - a piece that, like it or not, aroused the writer's curiosity about the rest of the first collection of Emory's "new" Supreme. His new outing can be described as cautious, lacking in huge reversals but also subtle and guessing enough to give us hope for the return of a pre-decline Supreme.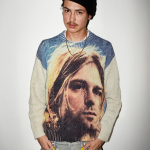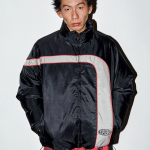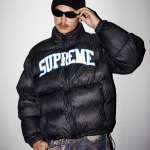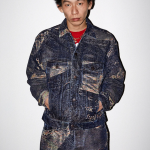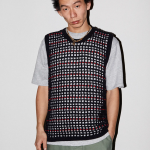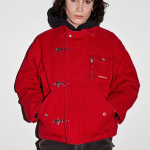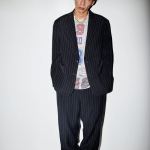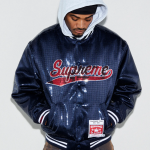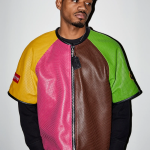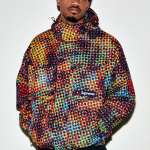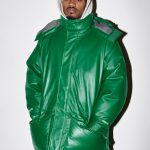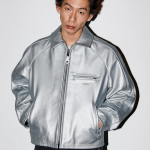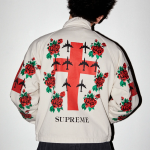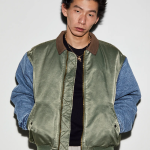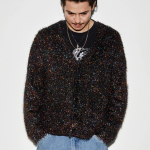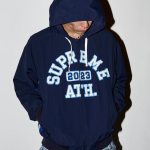 Compared to last August's FW22 collection, for example, we can definitely say that the first sign of Emory's hand is a collection that is less visually crammed with graphics and textures: beyond a few key pieces such as the puffer jacket covered in a collage of football jerseys and the large denim jacket in which the brand's giant name is written through distressing, we are a far cry from the silver down jackets, jackets with landscapes painted on them, multicolored furs, blends of nylon and faux fur, and shiny or hyper-graphic surfaces of the winter sans-Emory collection. Hyper-vivid colors have become pastel, opaque or acidic; distressing is the new decor of surfaces. There is also less reliance on branding, which obviously does not disappear, but is incorporated in less obvious manners in many cases or through more classic modes than the lettering and color bonanza of past seasons. It is a more collected and disciplined Supreme, in some ways more confident, but one that perhaps still needs to gain some confidence. Elsewhere, and especially in more vibrant pieces such as those emblazoned with the graphics of Cactus Plant Flea Market, the Patch Spiral, Crest and Fiend hoodies; the patchwork pieces and sweaters with precise and controlled color schemes you can better feel that exuberant and colorful vibe in which we can recognize the (not overly close) kinship with Denim Tears. To make a long story short, everything we remembered from Supreme is still there, only in a less boorish version than in the past-which made the collection pass for more dull and safe, but wrongly. Emory's operation feels like that of a careful and loving edit, but one that has not yet come to full fruition.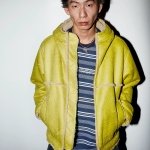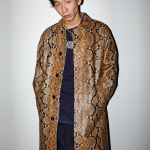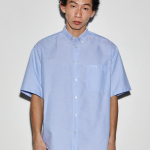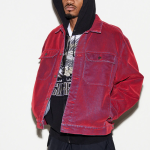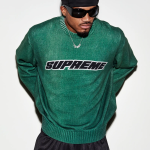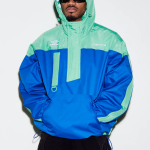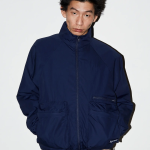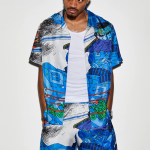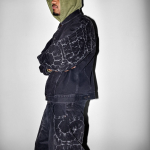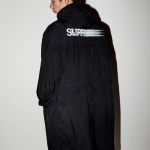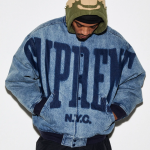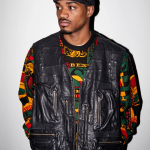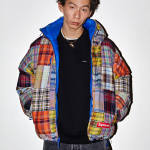 Bags and accessories also complete the collection. The former are devoid of any particular flair, decorated at best by Mark Gonzalez's artwork found in the rest of the collection (and beautiful too) or presented in the form of tote bags woven in a kind of wink at Bottega Veneta. The accessories are interesting, which, while remaining as quirky as ever, include jewelry by Jacob & Co., ceramics by Bitossi, a porcelain jaguar, three Tamagotchi, and even a Staub pan that, even without Supreme's branding, is amazing if you like to cook. The collection has been talked about by many. Highsnobiety praised its denim garments - an important point because Supreme's denim has never exactly been considered haute de gamme. Having not seen and touched it in person, however, we echo their opinion. Complex did a breakdown of the collection highlighting the various references to Supreme's archives and underground cultural icons such as Frank Miller's Ronin and Divine. Beyond the many analyses that can be made, however, this new Supreme is back to being a good Supreme. There is a way to go to return to the relevance of yesteryear, avoiding the collaborative bulimia of the past-but if anyone can make that way, it is Tremaine Emory.