The vintage charm of the new Baracuta x Needles capsule
Harrington G9 jacket meets Needles Japanese heritage
American military styles in refined Japanese fabrics and intricate, unique patterns: a sign of Needles' strength in interpreting Baracuta's heritage in a modern way without compromising its originality and integrity. This is not the first time Baracuta and Needles have collaborated to create a unique piece, but this time there are three to choose from. The collection consists of a jacquard G9 jacket, trousers and a hunting hat and is the first time Baracuta has presented a lorry suit concept with the Harrington G9 jacket. The inspiration behind it is to unite the British world, to which Baracuta belongs through the G9 and the signature Fraser Tartan, with the modern Japanese world of Needles, through the strong visual impact of the colours, patterns and jacquard technique.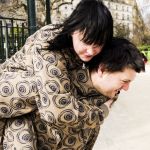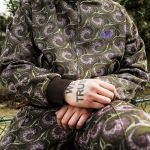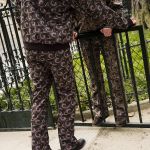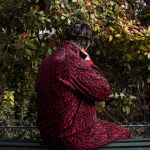 The Needles butterfly logo sits on the chest and Fraser tartan mesh lines the inside, amidst bright colours, a hint of Needles aesthetics and Baracuta's signature details such as the Fraser tartan, peak back yoke and distinctive collar. The jacquard trousers give the wearer the confidence to add colour and pattern to their wardrobe, while the pressed pleats along each leg add a sartorial touch. Finally, the Needles x Baracuta jacquard hat features a unique pattern that decorates the entire hat, making it a fun accessory to complement any outfit.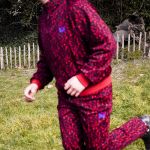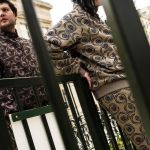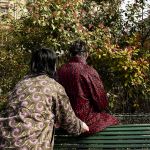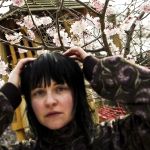 In the campaign with creative duo Sissi Pohle and Patrick Scherzer, the Needles x Baracuta G9 Jacquard jacket becomes the star of a new design that combines English elegance with sportswear influences. The result is a tracksuit with urban appeal and vintage DNA, a sign of Needles' strength and how Baracuta's iconic designs can be reinterpreted in a modern way without losing their essence.