The y2k of Klarna's new campaign with Paris Hilton
Interview with the director Tanu Maino
"Can't go to work today we are tired, I think we might quit the job, bye gorgeous" Paris Hilton shouts over the phone in an episode of The simple life, the show the heiress starred in with her friend Nicole Richie from 2003 to 2007. This phrase became the motto of a generation that did not take itself too seriously and the manifesto of an era when ideological excess translated into clothes with lots of glitter, low-waisted jeans and plenty of bare skin. Today, that same coolness is resurfacing thanks to Klarna, the world's leading banking, payment and shopping service, which has chosen the queen of y2k to celebrate the launch of its new global multimedia campaign. The campaign, which features Paris Hilton's new tagline 'That's Smoooth' to showcase the potential of Klarna's flexible payment and shopping app, was directed by Tanu Muino, known for her work with artists including Harry Styles, Cardi B, Lil Nas X and Lizzo. Thank you to the Grammy nominee's vision, elements of sophistication, playfulness and 0's aesthetic enliven the light-hearted world of Klarna: «It's so refreshing to put fashion in the comedy spotlight, two things you would not think would go together, but that's what fashion is all about: breaking the rules - commented the director - ultimately, we created a unique world for Klarna, a visual experience that does not exist anywhere else, combining modernity with a touch of retro timelessness.» To explore the magical partnership between Klarna and Paris Hilton, we interviewed creator Tanu Maino.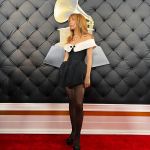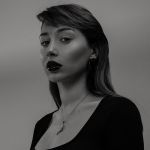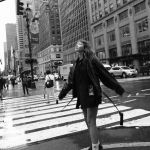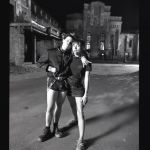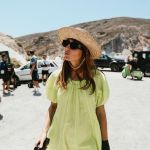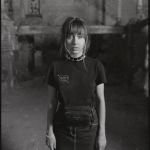 1. What's your relation with y2k and what do you remember from that time?
I love Y2K. It was my childhood. When I think of a peak in the Y2K world, I think of Legally Blonde. Everything is pink. And Paris Hilton too, she is the queen of Y2K. We based the Klarna "That's Smooth" project on that time in pop culture, taking inspiration from the movies and the look and feel of the time. It's a trippy world we recreated, which aesthetically, could go too far. We had to make sure not to make it too cheesy.
2. Besides your work as a director, I read that in 2016 you decided to start a brand. Where does your passion for fashion come from and how much does it influence your work?
My passion for fashion started when I was a child. My mom made me a lot of costumes, just by herself. My mother and father had great taste, so my love for fashion came from them first. At the same time, I was watching MTV. Back in those days, the network highlighted a crazy sense of style that taught me you can wear whatever you like and whatever you want. I've always loved fashion. Before my career in music videos, I was a stylist. Fashion inspired me and made me think I could find a place for my creativity. It even inspired me to become a photographer. Whenever I'm working and shooting, style is important. When you're creating a world, it's not only about the set or the architecture. A big question is, what are they wearing?
3. How would you define your personal style?
It's hard to say. I think me style is inspired by the interconnecting of fashion and architecture. The fashion brands I like tend to be inspired by architecture. Like my favorite brand Prada is super clean and brutalist. If I could wear only one brand for my whole life, it would be Prada. I love it.
4. Your creations have a very clear and recognizable style. What is the secret of success for you?
When I see something I love, I just know I love it. I don't always know why exactly, but it's always an immediate yes or no. In my job, it's important to know exactly what you want when you see it.
5. Would you like to tell me more about the creative process behind the project with Klarna?
The '70s and Y2K were both on my mind. I wanted to combine those time periods. I love Y2K, but the '70s are my favorite. The project is a mix of two different sensibilities. With the '70s in the mix, it adds a little sophistication. It was a smooth collaboration and creative process. We told Klarna our vision for the project and presented sketches and references. Then they picked out what they liked, and we went from there. The people at Klarna have great taste, which always makes the job easier.