Can Patreon be a new home for fashion journalism?
At a time of social uncertainty, the platform is becoming a safe haven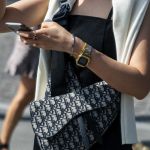 It's been just under a year since Meta unveiled Instagram Subscriptions, the service that allows creators to offer their users a set amount of exclusive content in exchange for a variable-cost subscription. A way to «create an even more intimate relationship with followers and fans», as @bunnymichael, one of the creators selected to participate in the project, told Instagram. The idea of being able to convert your followers directly on the platform is interesting in itself, especially considering the role Instagram has always played in the digital creator economy: a means to amass followers but have no real output. «The problem with Instagram subscriptions is that you are charging money for something they can already get for free,» retorted creator and monetization trainer @kbousq. «Also, if you build your subscriptions on Instagram's platform, you'll never have full control. What if Instagram decides to shut it down after you have built a community?» As influencer marketing continues to change, many creatives feel they need to capitalize on the fan base they have gained over the years, especially in an uncertain time for social platforms that must constantly reinvent themselves to keep up with competition and the demands of an increasingly needy user base.
While TikTok's Creator Fund has proven to be a poor way to earn money - the average earnings are between 2 and 4 cents per 1,000 views - Patreon has risen in recent years to become a platform used by artists to connect with their users in a different way than the traditional one. Launched in 2013 by musician Jack Conte and programmer Sam Yam, Patreon allows content creators to earn a monthly income by providing a variety of content to their subscribers, known as Patrons. A model that the company says yielded 250,000 creators and eight million active patrons in more than two hundred countries around the world by March 2022. «I opened Patreon because I needed money to improve the quality of my content,» Fran Meneses, an illustrator with more than 300 thousand followers on Instagram, explains in a very long YouTube video tracing her six years on the platform, where she now has about 2,500 supporters. «I love Patreon,» Meneses concludes at the end of her story, «I think it's a great platform, especially now that everything is focused on the algorithm, where Instagram is constantly changing and Youtube has become more complex in its mechanisms.»
The one around the algorithm is indeed one of the great battles of social networks: it was only a few months ago that the slogan "Make Instagram Instagram again" forced Meta to take a huge step backward after its clumsy attempt to revamp its social network, while TikTok is struggling with ongoing threats of bans in the United States and a flailing algorithm where the need to create and share content almost daily ends up stifling creatives. «I love the way I can interact with my audience through any platform, but with Patreon, I will have the opportunity to share even more,» Brittany Xavier, an influencer with 1.6 billion followers on Instagram, had written when she decided to open a Patreon account four months ago to expand the content offering for her users. Even though some of her followers had accused her of only being out to make money, Xavier's decision fits with the idea of capitalizing on her fans by offering content that matches those that had already made them loyal before. An argument that gains even more merit when applied to another category of writers, is that of the fashion industry, which today more than ever is struggling with a stalemate from which it is difficult to break out. While it is true that fashion journalism has shifted to social media, with all its advantages and disadvantages, it is also true that this shift has led to an imbalance between supply and demand, between the number of voices reporting on the fashion world and the audience willing to hear them.
«It's definitely difficult to differentiate oneself from a content creator and influencer vs a true fashion writer, especially with the inherent need to promote oneself on social media and share opinions on all platforms,» told us Alexandra Hildreth, also known as @guyfieri.superfan on TikTok, who has become one of the most recognized and valued names in fashion journalism thanks in part to a consistent and focused online presence. The overlapping roles that result from the apparent ease of content creation have led to a need to stand out and offer something more; if newsletters are one of the most popular options - Alexandra Hildreth herself has one - Patreon also seems to fulfill this function. Diet Prada, for example, opened her account in July 2020, while fashion analyst Bliss Foster did the same in 2019. «I had opened Patreon because I had received many messages over the years asking how to support my work,» Odunayo Ojo, known online as Fashion Roadman and one of the most influential figures in the new fashion journalism, told us. «But what does it mean to be a fashion journalist today? It used to mean someone who writes, but today it can also mean someone who creates content online. I know a lot of people who make a lot of money from Patreon, more than they would make from writing alone.» When the line between journalism and social presence seems to be getting thinner, the challenge offered by a platform like Patreon is to «be more creative in monetizing your content», says Ojo, giving creators the chance to turn a period of profound professional change into an opportunity to reinvent a profession whose boundaries are no longer clearly defined. If the figure of the journalist is no longer confined to the walls of a newsroom in the classic sense but has become mixed up with the world of social media, Patreon seems to be the right tool at the right time in every respect.