All the times creative directors have left the scene
The most unexpected farewells from the stars of the fashion world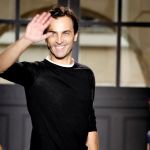 Ever since Alessandro Michele announced his departure from Gucci, confirming a rumor that had preceded him by a few days, the fashion world has been in a frenzy. Both because of the big surprise, this announcement caused and because of the uncertainty of who will take his place. Although we will have to wait a while to find out who his successor will be, the history of the brand teaches us that this kind of coup de théâtre is certainly nothing new. Just think of the astonishment caused by the choice of Tom Ford when he announced in 2004 that he was leaving Gucci to devote himself to his eponymous brand after ten years of brilliant creative direction characterized by glamour, elegance, and sensuality. Not to mention the work of Frida Giannini after Tom Ford, who was replaced by Alessandro Michele himself after ten years of creative director of the Italian fashion house. Legend has it that on this occasion, the Roman designer prepared his first collection (FW15) in just a few days.
While we are on the subject of hard-hitting news, it's almost impossible to miss
Raf Simons
' recent
announcement
that he plans to close his own brand. A decision likely prompted by the opportunity to focus more on his role as co-creative director at
Prada
, it could also play into the hands of the lady and her work at Miu Miu. And if this episode is reminiscent of the decision the legendary
Cristóbal Balenciaga
made in 1968 - closing the house after 30 years of constant innovation -then Simons is the perfect example of how ephemeral the role at the top of big brands can be. In fact, his announcements to step down as creative director are quite frequent. This makes Simons something of a creature of habit, who has repeatedly ended creative paths that seemed destined for a happy future. Examples include his departure from
Jil Sander
in 2012, which came as quite a surprise, but never as surprising as the epilogue of his adventure at
Dior
, which lasted only three years (from 2013 to 2015), quite unexpected given the prestige of the role and the impact of his shows at the French Maison; and his even shorter stewardship of
Calvin Klein
, which did not even reach the threshold of his earlier experience as successor to Monsieur Christian.
Equally jarring was the announcement of another star in the fashion firmament, the beloved and still lamented (and anticipated)
Phoebe Philo
, who left the helm at
Céline
(which she held from 2010 to 2018) after inheriting the baton from Stella McCartney and defining an aesthetic that - practically razed to the ground by Hedi Slimane, who had taken her place - had become so ingrained in the fashion imagination and that of her loyal fans that it was later copied by her disciple
Daniel Lee
at
Bottega Veneta
. Another name, Lee's, another wake-up call that signaled a rift between the young British creative and the brand of (now) bright green Intrecciato, which manifested itself in all its virulence after three years due to not-so-creative problems, at this point to be described as fateful. Sources connected with the British press attribute a somewhat difficult temperament to Lee, and due to this overly complex and delicate work dynamic, many staff members left their positions. In this cycle, which almost seems like a waltz of creative directors, one cannot help but mention the divorce between
Riccardo Tisci
and
Givenchy
in 2017, after twelve years and ninety-three collections, which certainly changed the relationship between luxury and streetwear in a pop and very successful way. Tisci himself was the protagonist of a recent creative experience with a high level of tension when, after five years at the helm of
Burberry
, he was replaced by, to be precise, Daniel Lee, who will debut at London Fashion Week next February. In this case, the tension was clearly felt as rumors of the change of direction emerged just before Tisci's last show for the British brand, which had been postponed due to the funeral of the British ruler.
To conclude this enumeration of memorable and unforgettable farewells, we cannot omit the dismissal of John Galliano from the management of the Maison Dior (1996-2011) after a series of anti-Semitic statements by the brilliant designer who, despite this most regrettable interlude, remains one of the most influential names in the hyperbolic and phantasmagorical shows. Speaking of big names: The breakup of Nicolas Ghesquière and Balenciaga was another seismic moment in fashion, accompanied by a move from the Kering group to LVMH after renewing the brand image of the "master of us all" - as Christian Dior had called him - thanks to an aesthetic of style mixes and futuristic declinations of clothing between anime and hyperspace. Thus Ghesquière had spoken without many qualms about the misunderstandings that later led him to leave: «Some people I have worked with over the years have never understood how fashion works. They keep saying they love fashion, but they never really understood that fashion is not like a yogurt or a piece of furniture that you can define as products in the purest sense of the word. These people just do not understand the complex and all-encompassing process of fashion, and so now they turn it into something that is easily replicable and shallow». Finally, Marc Jacobs deserves a mention in this list, who left the creative direction of Louis Vuitton womenswear just before Ghesquière arrived, after sixteen years of brilliant collections at the end of an experience that began in 1997 and ended with SS2014, characterized by a distinct theatricality typical of the New York designer.