How geopolitics is affecting Black Friday shopping
From the energy crisis to fashion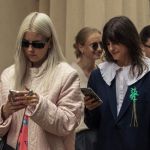 A cold winter is brewing for fashion. Indeed, if a report recently cited by BoF predicts an upcoming contraction in luxury fashion spending in 2023, which is expected to grow from 3 percent to 8 percent compared to 22 percent this year, another Stileo report named Fashion (Re)search tells that the effects of inflation and the energy crisis will start to be felt as early as the next few weeks. The research involved over 28,471 shoppers from Stileo, the largest online fashion aggregator on the Italian market, and GLAMI, from 9 European countries including Italy analyzing their opinions and spending plans in the run-up to Black Friday. More than three-quarters of Italians surveyed, for example, noted the increase in prices due to inflation and the general crisis brought by the war in Ukraine even though 66 percent will still take advantage of the deals to buy clothing and shoes. A similar percentage of users, 61 percent, plan to spend between €50 and €200, with only 7 percent instead prepared to spend over €300.
That the decrease in consumption is not occurring immediately is clear from the intentions recorded in surveys: 59% of Italians for example say they do not want to plan their purchases but act on impulse, and 22% say they do not feel the impact of the geopolitical situation on their financial situation. Despite this air of security, however, there is the concern: 44 percent of the Italian public for example intend to buy warmer clothes to save on heating in their homes - a figure in contrast to those recorded, for example, in Greece or Bulgaria. Making this Black Friday even more unique is the partial shift from physical to online retail in our country with 65 percent of respondents preferring the convenience of online shopping to the crowds that will be found in those physical ones. Style CEO Igor Smolny pointed out:
«Economic instability poses a huge challenge for fashion e-shops: Black Friday 2022 will be more competitive than ever, with increased product offerings and massive promotions across all marketing channels».