Curling practice in Bally's new capsule collection
A transoceanic dialogue between western details and mountain motifs
After debuting on the Milan catwalks in September with the SS23 collection, Rhuigi Villaseñor, Bally's Creative Director, opens the European winter season with his first capsule collection for the brand: Bally Curling. Arriving in Switzerland in the late 19th century, curling was brought to the Alps by the Scots, who had been accustomed to "sliding stones on ice" since the 18th century. Bally made the curling shoe a brand milestone after it was put on the feet of the Swiss Olympic team during the 1956 Games in Cortina d'Ampezzo. Its unmistakable après-ski style, along with the comfortable rubber sole and toe reinforcement provided by Arctic Grip technology, has transformed it over the years into a versatile, durable and trendy shoe suitable for all seasons.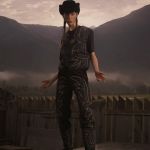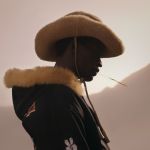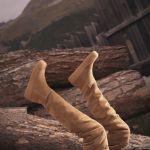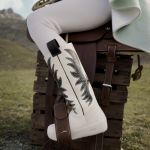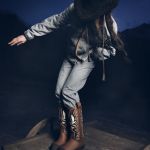 The reinvented curling shoe is the focus of a complete capsule of ready-to-wear and accessories, inspired by a juxtaposition of styles that weaves Swiss Alpine tradition with the aesthetic codes of varsity and cowboy style. With a bold and witty spirit, Villaseñor, originally from Los Angeles, draws from the exuberant American West and applies it to the Swiss winter sports tradition, resulting in a new transoceanic dialogue of decorations and materials. Synthesized in Curl Curl Baby, an irreverent short film about the challenge between two opposing curling teams, the luxurious graphic spirit of the capsule comes to life in the stunning backdrop of the Saint Moritz skyline. From mid-season solutions to warm garments for mid-winter, Bally Curling captures all the richness of the après-ski atmosphere, with mix-and-match outfits that blend Western details with nostalgic mountain motifs, in natural and refined materials such as cashmere, sheepskin, and suede.
In a palette that ranges from warm autumn tones to cool pastel colors, just right for a moment of leisure in the winter sun, these casual-styled garments dress him and her from head to toe: from the updated curling uniform, featuring a fine-weave turtleneck sweater and elegant jogging pants, to cashmere hoodies, vests and leg warmers. Complementing the curling-themed garments is a bold collection of accessories, enriched with ironic hybrids: a shearling cowboy hat or baseball cap in soft wool and suede, wrap-around jacquard blankets with leather details, beanies with pompoms, and bubbly "Switzerland's" football scarves, crafted with all Bally's craftsmanship to look just as stylish in the city as on the slopes.
The upcoming capsule collection will be available from mid-November in select Bally boutiques and multi-brand stores such as Kith, The Webster, and Selfridges