What's left of this fashion month?
Reflections on fashion seen in Milan and Paris
When fashion month ends I always find myself in a strange limbo, between tiredness and bewilderment, although bewilderment is often stronger. Midnight strikes and the carriage turns into a pumpkin, the ball ends and we all go home a bit hunched over, to put it the way Thom Browne would, who a few days ago transformed the Paris Opera into his fairy-tale kingdom, happily holding us hostage for an hour of shows and outfits that made me think «Wow, thanks to my work I am for the first time in my life in a place like this». For this report I should have written about my feelings in general and the beautiful clothes I saw during this fashion month, but again I just keep thinking about this: what is left of fashion. Little remains, I would say, or at any rate little that possesses any real meaning. Most of the industry is there because it has to be there. Because the dusty aristocracy of the fashion industry needs it all. Unfortunately, I cannot see it from this perspective, nor can I like everything around me during these weeks. It will be the acting cool, the rules, the sense of inadequacy that also we all share that I do not like. Paradoxically during those scant 20 minutes of the show when the lights and music go up we, the spectators and actors of this play, stop acting and observe. Or at least that is how it should be. I always wonder how many of those people sitting there really care or like what's in front of them and how many just enjoy being there, how many feel they really exist just because a Press Office remembered their name while drawing up the guest list. Yet there are so many people, so many kids who would do anything to be there.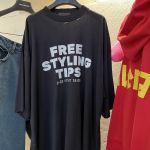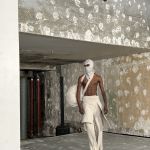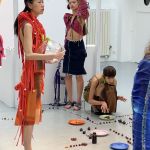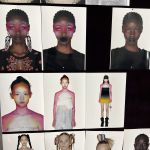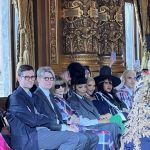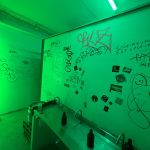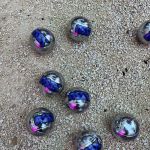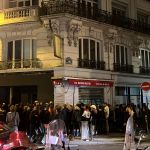 In recent years, somewhat across the industry, it's not so much the clothes that matter as the story the clothes tell, the universe a brand is able to paint, making the audience feel part of and participating in a vision. Demna Gvasalia, for example, has created a cult whose acolytes populate the streets of Paris. The clothes are almost superfluous. Balenciaga is rupture, it's the raves we imagine igniting Berlin's nights or the remotest places in Eastern Europe, they are the cool kids who care nothing about fashion and for whom luxury is iconoclasm, not reverence. In this he is very much like Kanye West. There is more to it than just making outfits and showing them to the usual, dusty guests sitting in the front row, whether it is the very rich clients wearing full looks, the parterre de rois of celebrities whose outfits have been laid out in full two weeks in advance, or the high-profile names in the press, or even the illustrious unknowns whose number of followers on social media is written in three digits. To understand how central story and mood are, just think of how, during Balenciaga shows, you don't even see the clothes. You live an experience, a new episode of Demna World. Kind of like those series you can't stop watching, because you feel part of it, because you get caught up: you become part of that story even if it doesn't belong to you. And these are the best moments of that colorful hustle and bustle we call fashion week.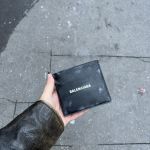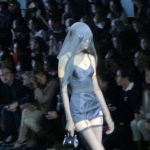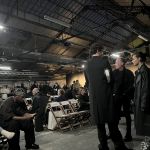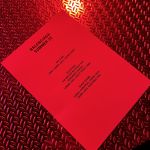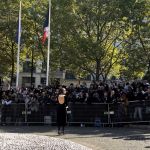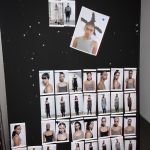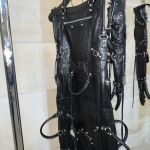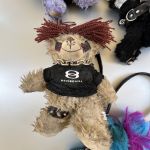 There are so many beautiful stories that are told during fashion weeks. There are the worlds created by brands and creative directors into which you are thrown. In some you feel at ease, a little at home - like in the wonderful darkness of Ann Demeulemeester, where I think the few people invited not to wear a total black look must have suffered terribly from how conspicuous they looked. The same goes for the muffled, liquefied high school in which Ottolinger's girls run too fast for those who cannot understand them. At other times you find yourself immersed in distant worlds, finding what you wish you could someday be, or what you thought you could never like and instead, pleasantly, surprise you. Still other times you simply stay silent and observe once again what Miuccia Prada has come up with and how Lotta Volkova has assembled those looks so subtly anarchic that will fill closets and magazines next season. Still other times you secretly drop a tear under your black sunglasses because there a bit against the light is Kim Kardashian, appearing between the curtains like a vision plucked from the Instagram feed and turned into flesh-a vision that marks for better or worse another piece of contemporary pop culture. And you are there, you are living it, you are breathing the same air as these creatures suddenly so close.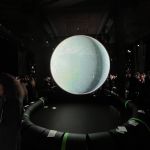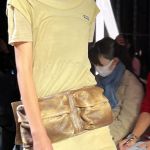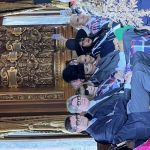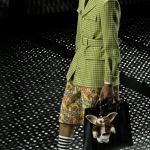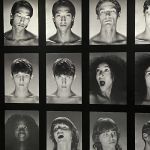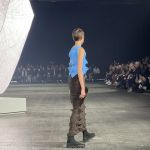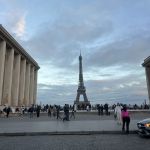 Different from the others was the Diesel show, which gave me butterflies in my stomach. Not so much because of Glenn Martens' brilliance, which touches the eyes but even more the brain, but because in a fashion week covered in the dust of old fashion, Diesel decided to open doors and windows and let the air in. Young people, students, fans-everyone was seated in the five thousand seats of that stadium, the show was not a pleasure of a few but a beauty that was offered to the community - a word that, in its English guise, is often abused and yet remains my favorite. During the Diesel show when Glenn Martens came out to greet the audience, the applause and enthusiasm of those in attendance filled me with a feeling that, days later, I recognize as joy. It made me think that truly what I had before my eyes was something powerful and capable of uniting, influencing, creating meaning and belonging. Diesel's are all cool kids, whether they are in the brand's boutique in New York or at the exit of the show in Milan, mixed with rappers, editors, celebrities.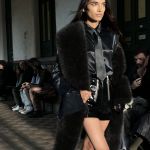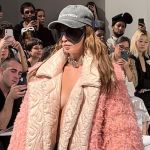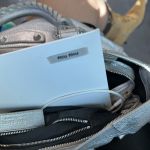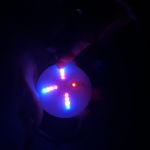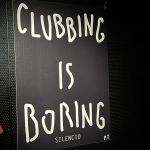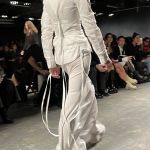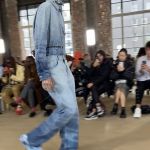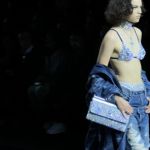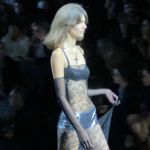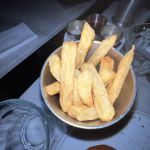 I wish every fashion week was just art poetry and music, kind of like the Issey Miyake show in Paris was, with its dancers, Koko Nakano's piano notes, the elegance of those movements. But maybe I'm just sensitive to beauty and I like the thought of being moved during shows, while we still live in a world of brutes who get up and run away even before the creative director comes out to say hello. But it's a fast world and you risk missing the next show.