Timberland's new campaign celebrates the courage to be bold
Built for the Bold, an invitation to live with passion
Timberland launches its new Built for the Bold campaign: an invitation to those who take action and adventure in the outdoors to work hard, live with passion, act with courage and believe. The campaign, centred around an anthem film narrated by the queen of hip hop soul, Mary J. Blige, engages a global community of changemakers to help redefine the concept of courage and enhance Timberland's role as a workwear and outdoor inspired brand. Built for the Bold challenges the convention that courage is limited to those who are fearless, bold and strong, on the contrary, courage often manifests itself in moments of humility, creativity and quiet perseverance, when we simply roll up our sleeves and get busy.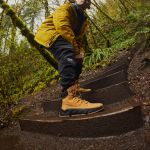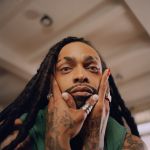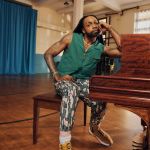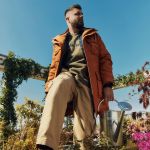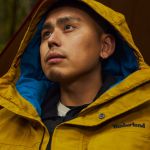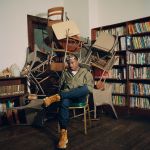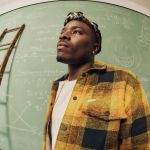 Bringing together the worlds of work, outdoor and lifestyle, as only Timberland knows how, the campaign gives voice to a diverse group of emerging and established changemakers who demonstrate their courage authentically and on their own terms, with the aim of making a difference in the world. Talents include rapper, producer and Harvard guest lecturer IDK, singer and poet Arlo Parks, influencer Tiegan Alysse, musician, artist and filmmaker Shugga, ceramicist and experimenter Shino Takeda and Marc Yeh, writer and explorer who is creating a new culture of hiking in Taiwan. Local Authenticators also play an important role in the new Timberland campaign, from different European cities: Paris-based Jihane Grae is a multi-disciplinary artist who uses her work to support women in the underground scene; Jon Bronxl, a Milan-based photographer specialising in portraits, model and founder of The Good Neighbourhood Collective; Adam Cotorceanu, founder of Berlin-based Dirty Roots, specialising in indoor plants and the iconic ball planters, focusing on beneficial growing practices and limiting the use of harmful substances.
"To be brave you have to be fearless and confident, but it also means being strong enough to pick yourself up and start again - said hip-hop soul queen Mary J. Blige, narrator of the campaign's anthem film - these are words that represent my life. I've loved Timberland since I was a girl and I immediately shared the message of this campaign: 'courage lives in each of us'.