What are the most searched luxury brands online?
Gucci and Balenciaga dominate Q2 2022 rankings
Lyst, the leading online fashion product search engine, has released its Lyst Index for the second quarter of 2022 - a ranking showing the most searched brands and products online based on the searches of millions of users. At the top of the rankings, for some time now, are Gucci and Balenciaga who, based on the tides of engagement, exchange first and second position with each other. This quarter in particular, it is Gucci that dominates the top 20, demonstrating how its "always on" strategy works very well, while Balenciaga is in second place, driven by the release of Yeezy x Gap and the viral success of its distressed trainer. Prada, Valentino, Miu Miu, Burberry, Versace, Saint Laurent and Jacquemus climb up the rankings while Dior remains stable - what is surprising, however, is something else. This ranking shows, more than the others that preceded it, how quickly the perception of a brand can radically change: the second quarter of 2022 was the season of big jumps and big slips. The strongest downturns are in the exposure of Louis Vuitton, which drops from third to fifth position, and especially in that of Bottega Veneta, which goes from eighth position to even seventeenth, the same happens to Moncler and Off-White. It is clear that these shifts are not a reflection of sales: Moncler's, for example, had grown by 60% in the first quarter of the year alone, while LVMH's revenues grew by 27%, up 19% on last year in the second quarter of the year alone - the very one examined by Lyst.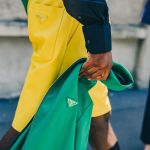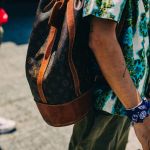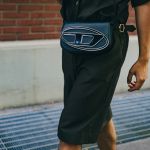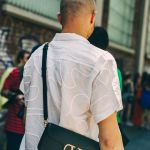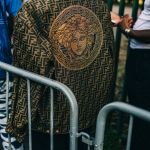 The most interesting leap forward, however, concerns two Italian brands, Diesel and Dolce & Gabbana. The former went from fifteenth to ninth position, the latter from twenty-second to fifteenth. The return of the Y2K brands, enormous media exposure, a large and above all nostalgic consumer base have fuelled this growth. Dolce & Gabbana, among other things, are beginning to experience the strength of an 'always on' strategy that has seen the brand recover positions in the rankings through branded giga-weddings in Portofino, pharaonic haute couture shows, capsule collections with Persol and a series of activations with well-known international VIPs. Another interesting leap forward is that of Nike and adidas. The two giants of global sportswear had slipped out of the spotlight over the course of time due to the exhaustion of the sneaker-mania of the past few years, but a strategy of collaborations that is nothing short of fierce, as well as, in the case of adidas, being fuelled by the powerful comeback of the adidas Gazelle in all its forms and especially in the 'guccified' version brought to the catwalk by Alessandro Michele in Milan.