How to buy a Hermès bag
It takes years (and thousands of euros) even to see the Maison's most iconic creations
It's not a bag, it's a Birkin, declared a rather grumpy clerk in front of Sex and the City's Samantha Jones, who managed to get her hands on the coveted bag five years earlier than she should have by name-dropping her latest client, Lucy Liu. Not just a purse, it's a Birkin bag, Logan commented upon giving one to the reticent and vaguely ungrateful Rory Gilmore of Gilmore Girls. Around Hermès's most iconic and legendary bags hovers a mystical aura, sublimated by the complicated, tortuous, and expensive path leading to their purchase, an equally emblematic moment, told today more than ever.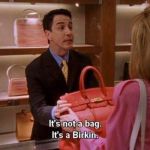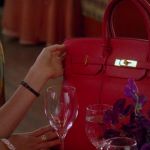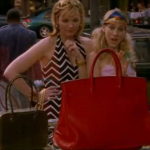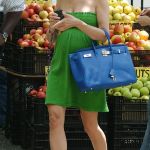 The simple fact that you cannot walk into a store and buy a Birkin or a Kelly says a lot about the strategy pursued by the French Maison founded in 1837. Hermès's policy is based on scarcity, thus on exclusivity: only a few models of these two bags are produced a year, some colorways are only offered for one or two seasons, and each store has a different inventory, not to mention the very tight control Hermès exerts over prices, which often rise and change. The objective difficulty in getting offered a Kelly (this is the correct expression, to elegantly sum up a transaction worth tens of thousands of euros) is partly offset by the retail value the bag retains for years to come. Many believe investing in an Hermès bag is safer than betting on bricks and mortar.
So what are the steps to achieve the coveted status of the Birkin owner? First, one must become friends or at least friendly with a sales assistant in one Hermès store. In that store one must be seen often, and with an open wallet. Once you express your desire to be put on the waiting list for a Birkin or Kelly, you fill out a wishlist of sorts: which model you would like to buy, in what color (fun fact: Hermès doesn't use Pantone shades, but creates signature colors for its products), in what material, and whether with gold or silver hardware. Getting on the wishlist doesn't mean you will get a bag: even to see a Birkin with your own eyes you have to spend thousands of dollars a year, the more you spend the more likely it is that a Kelly will magically make an appearance.
As @audreypeters told on TikTok when the fateful moment arrives you have to be prepared, even if it means running into the store after a cryptic message from your sales assistant. The customer is taken to a private room and from the iconic orange box a bag is finally pulled out (in very few cases it matches the model on the buyer's wishlist) The ritual takes place away from the prying eyes of other customers, who must not know about the presence of a bag in the store. At the same time, this practice puts pressure on the potential customer who has little time to say yes and pull out a credit card. In the unfortunate event that they refuse the bag, it will be another two years before they will be put back on the waiting list.
A Vox article from a few years ago revealed tricks and ploys to increase the chances of being offered a Kelly. One of the most original solutions involves a flight to Las Vegas. "They all treat customers better in LV because they literally can't tell who has money or not and quite a few of the people who shop at those stores have never been to one before." In other cases, you just need to have the nerve to ask directly if there are any Kellys in the back, who knows the clerks may feel generous that day.
It's interesting, almost paradoxical, that much of the interest and renewed fascination with Hermès bags has developed on TikTok. There are thousands of videos that not only tell the story of It Bags but also reveal the long process of buying one. Paradoxical, yes, because the French Maison has kept these mechanisms "secret," until now known to an inner circle of customers. According to @madisonrougerie, Hermès' great popularity on the ByteDance social is not something the fashion house particularly likes. "They don't want brand awareness. They have positioned themselves as a quiet luxury brand with a very specific target audience. [...] They don't want videos of simple creators telling the story of the bags, how to recognize the real ones, how to buy the vintage version, Hermès doesn't care, because that's not its customer base."
As viral as the bag is on TikTok, it can't be said that its fame is something new. Not only are they part of pop culture and popular imagination, but the Birkin as much as the Kelly are some of the most recognizable and iconic fashion items even in the eyes of non-fashion experts. With good peace for Hermès, which will have to endure videos in its stores while continuing to sell its bags to the 1 percent of the world's population that can afford them, even without having seen them on TikTok.