Scooby-Doo is the fashion bible of the 00s
Velma, Daphne, Fred, Shaggy, the first fashion influencers of our century
Tank tops, flare jeans, shell necklaces, and Pvc go-go boots: Mystery Incorporated laid the foundations of 21st-century fashion by bringing the maxi trends of the 00s to our screens. And if in 2002, the year of its release, the live-action Scooby-Doo film was pointed at by critics as a shoddy product of poor CGI animation, in 2022 we can't help but remember that film - and also the one two years later - as the best adaptation of the 1970s cartoon, as well as a masterpiece of early '00 century extravagant fashion, shedding detailed and highly stereotypical light on the aesthetics of the major youth subcultures of the time.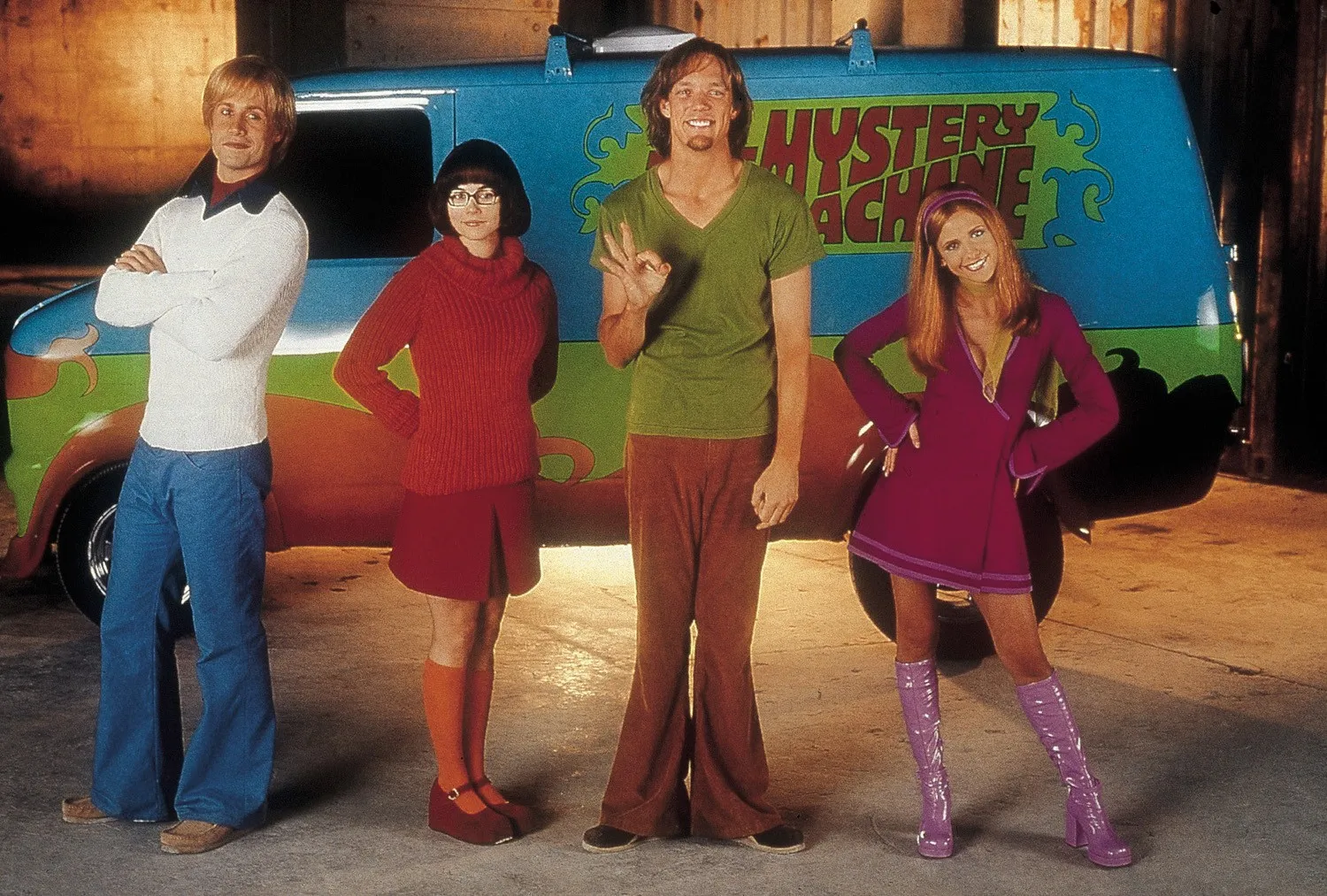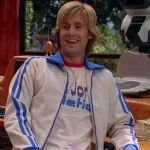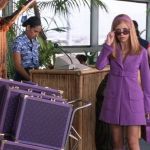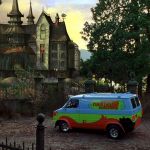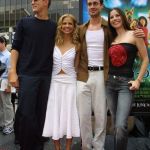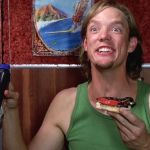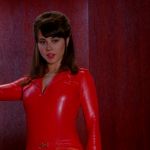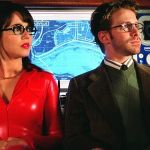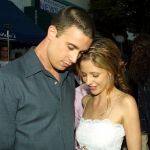 The plot follows the Mystery & Affair's adventures on Spooky Island, a horror-themed amusement park, where amidst voodoo sorcerers and apocalyptic rituals, the four investigators and the talking Great Dane dog will spend an eventful holiday with a crowd of party boys, skaters, goths and... monsters. And sporting, of course, a series of emblematic outfits that represent their well-defined personalities from head to toe: from Daphne's glossy ton sur ton look of mini-dresses, headbands, and colorful boots, to Shaggy's scruffy green V-neck T-shirt and baggy trousers a few sizes too big. Right down to the hopelessly glamorous clothes of Fred, the narcissist, from the blue leather racer jacket to the white tank top and shell necklace, via the iconic white waistcoat with the '70s shirt with its imposing collar. And then there's Velma, who besides fashion - her famous orange total looks with nerdy schoolgirl socks - also have something else to say. The brains of the Mystery gang, years after the film's release, apart from causing a stir by a provocative cleavage in a Scooby-Doo scene, she has become one of the biggest queer icons of Y2K cinema. Before the production removed the scenes considered 'outrageous', director James Gunn intended to emphasize Velma's sexual orientation through a gay kiss with Daphne, giving space and voice to the LGBT+ community within his film. So, no romance with Shaggy, as depicted in the cartoon of the previous decade, as in the initial script of the live-action film, Velma's character represented a lesbian girl struggling to express her sexual tastes.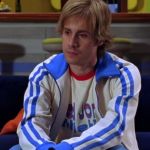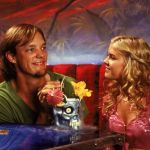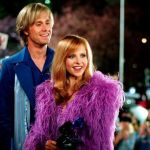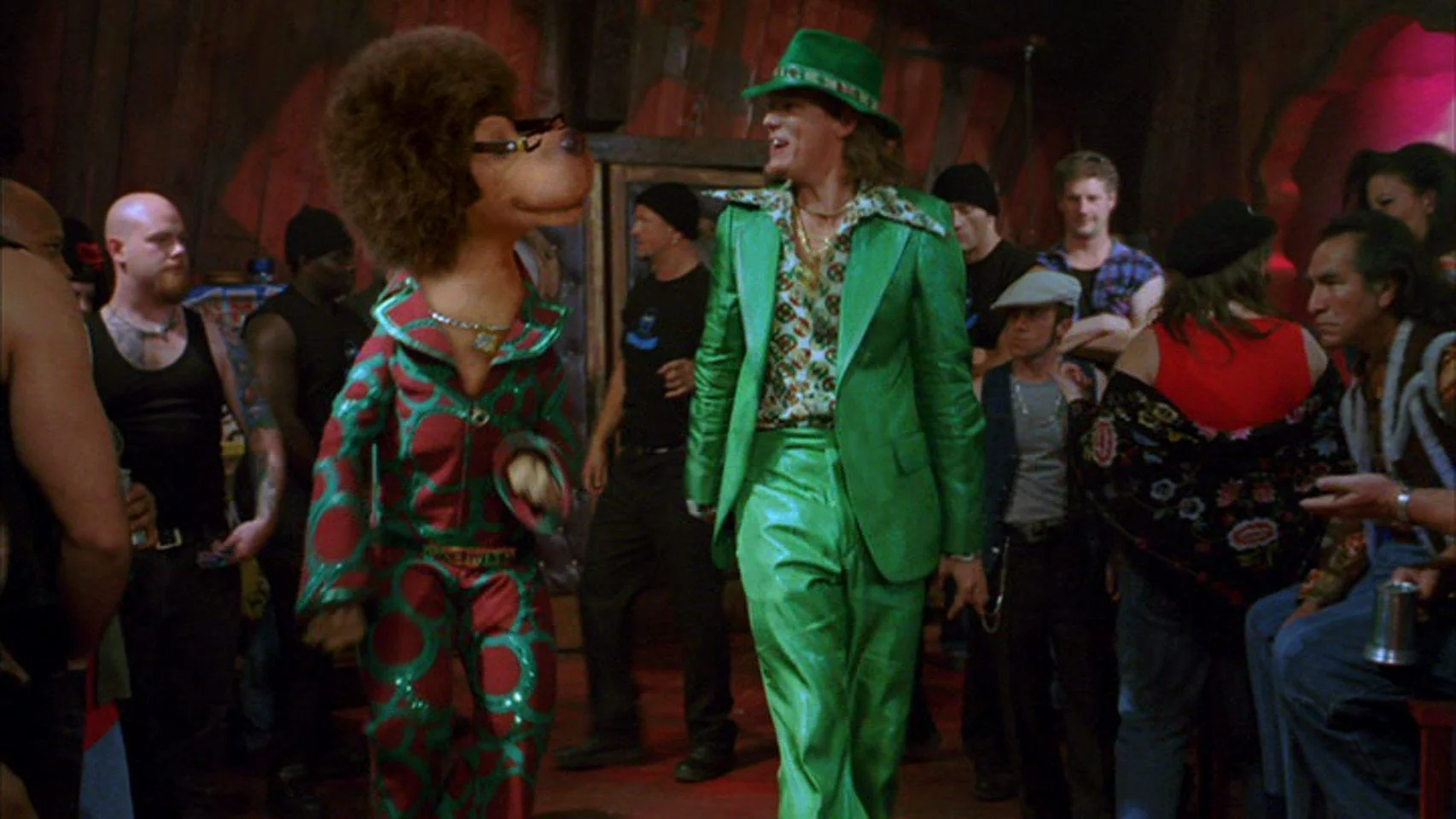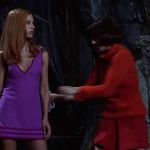 A pioneer of diversity on various levels, the Scooby-Doo film, re-evaluated years later, is a milestone for an entire generation of Millennials who remember the cartoon with nostalgia, due to a completely subversive moral: the villains are never the monsters, but the people beside us. In addition to this, Scooby-Doo represents a perfect combination of 'ethical and aesthetic' teen movies, focusing on the style details of each character and exaggerating them so much that they become encyclopedic. With imagery that is nothing more than a mash-up of 70s influences - the Mystery Machine itself is a '72 Ford E200 Econoline Van - faithful to the original Hanna & Barbera cartoon, we can safely say today that the Mystery Machine could walk any luxury catwalk of the last decade, staging a revival of vintage fashion revisited in a Y2K key. Fred's outfits, amidst scarves, preppy jumpers, and ribbed tank tops, anticipate the genderless and glamorous aesthetic of Harry Styles, with a touch of Raf Simons in his Calvin Klein era; Shaggy is but the ancestor of every self-respecting stoner-fuckboy, with outfits reminiscent of a bankrupt skater and a decidedly distressed attitude towards fashion; Velma's composed and sometimes unexpectedly provocative look, on the other hand, would be an excellent closing to a Miu Miu show, first and foremost the acclaimed Spring 2022; while the style of Daphne, played by Sarah Michelle Gellar, would lend itself perfectly to a Valentino or Blumarine collection, and in fact, is not that far removed from Versace's Spring/Summer 2022. When you think about it, in the end, Bella Thorne is just the 2.0 version of Daphne Anne Blake. But the most unexpected twist is that of Scooby, who disguises himself as Shaggy's grandmother to blend in on the plane to Spooky Island, with a straw hat, tortoiseshell glasses, and a very refined white dress with pastel embroidery, straight from the countryside of Provence. Or rather, straight from a Jacquemus fashion show.