When Versace almost bought Gucci in the 1990s
A time when an Italian luxury mega-group was on the verge of birth
Twenty-five years ago today, Gianni Versace was murdered on the doorstep of his Miami mansion. It was a moment that shocked the world, fashion and otherwise, and had subsequent consequences that we only now know about. One of these, which Santo Versace spoke about today to Il Corriere della Sera would rewrite the face of the fashion industry as we know it: the chairman and co-CEO of Versace in fact revealed that, shortly before his brother's passing, the brand was moving toward a stock market listing and the creation of a Versace group in agreement with Gucci, which at that very juncture was in a moment of interregnum with the Arab Investcorp group selling its capital and LVMH acquiring shares for control of the company that would pass into the hands of the Pinault family and thus Kering in 1999. Here is Santo Versace's account:
«It was an extraordinary project that was submitted to us by Morgan Stanley. [...] The moment was propitious to create a global luxury hub with an Italian matrix. [...] We had been working on the idea since March 10, '97. The listing would take place in May '98, through a capital increase of Gucci and the contribution of Gianni Versace. The group would not be scalable and the first Italian reality would be born, with complementary and separate brands and a great industrial integration. Gianni was not concerned with corporate finance; he did not want to know about it. He was only concerned about giving the group a future. Where do you want Gianni Versace to be in 20 years, I used to ask him? And he: together with you, on top of the world».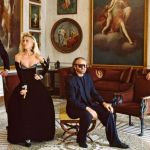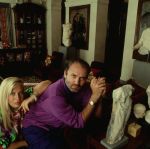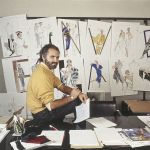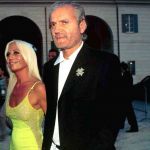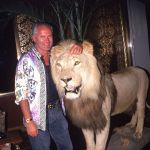 A few days before the designer was killed in Miami, in fact, at Versace's headquarters in Via Manzoni Santo Versace had signed an agreement with Morgan Stanley to list the Versace group on the stock exchange in the spring of 1998. It included an agreement with Gucci that was signed not only by Santo Versace but also by the two bankers Galeazzo Pecori Giraldi and Paola Giannotti de Ponti. The leads for the listing project were to be Morgan Stanley, Banca Commerciale Italiana, Credito Italiano and Barclays. Had the deal gone through in all its parts, bringing Gucci and Versace under the same roof, not only would Kering today be without the strongest brand in its stable but the very dynamics of relations between the big groups in the fashion world would be completely altered. Indeed, it is not ruled out that the link-up of the two brands would also have attracted other players over time and, today, could have become a huge family of Italian brands. Unfortunately, as we know, things turned out differently and not only Gucci is now in French hands, despite having an Italian CEO and creative director, but also Versace, while still retaining all its belonging to Italy and having the same family management structure, with Santo and Donatella Versace at the head, belongs to the American Capri Holdings founded by Michael Kors.