How to degender fashion according to ALOK
American author featured in UGG's new campaign talks about the future he dreams for fashion
For this year's Pride celebration , Southern Californian-based global lifestyle brand UGG has launched its campaign dubbed "Feel Good," created in collaboration with Switchboard — one of the UK's oldest volunteer-led charities serving the LGBTQ+ communities. In the spirit of the campaign's title, the brand is supporting Switchboard by way of a $50,000 donation towards the creation of a telephone lifeline, for LGBTQIA+ people to be heard. This will activate life affirming services for people who are struggling with their sexuality, gender, identity and overall wellbeing to have a chat with trained volunteers. With recent spikes in hate crime against queer people, the lifeline will be open from 10am-10pm , 365 days a year via phone, email or instant message as they aim to help strengthen a sense of community and continue to dismantle the stigma around mental health.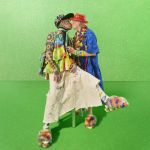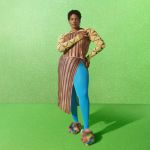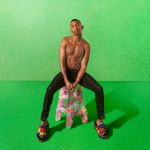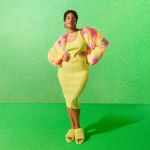 The protagonists of this year's campaign are all pioneers of the community in their own way, including yoga teacher and artist Isa'ah, model Chloé Véro, science teacher and model Sarina Moralez, vintage collectors and couple Robert Parker and Orren Jordan and advocate, writer, performer and public speaker ALOK. On the occasion of the campaign's launch we had a chat with ALOK , whose work has often become a beacon of wisdom and enlightenment for the community at large.
What is the most interesting part of you being a part of this UGG campaign? Was it a brand that you were interested in growing up?
I have a distinctive and eclectic style. Often when I'm a part of campaigns I'm asked to present more "conservatively." What I appreciated about this campaign was that I got to bring my full self. Along with our incredible stylist, I was able to put together looks that I would actually wear out on the street. That felt great – knowing that my artistry and self-expression were championed throughout this process.
One of the central themes of the campaign is wellness and mental health, in what ways do you as a queer person of color take care of yourself?
I try to always schedule quality time with my queer and trans POC friends. We have long dinner dates, board game nights, slumber parties, and travel together. It's a great way to decompress and recharge. I really do believe we become our best selves through one another.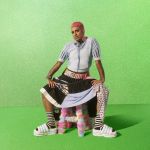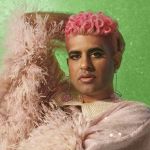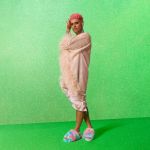 What can we do as a community at large to ensure that the same level and quality of care is at the disposal of LGBTQIA+ people?
We must be vocal and unapologetic as we advocate for dignity for our communities. We must learn from history to inform our future. We must love each other more than they could ever hate us. That means not stopping our pursuit of justice until all of us have access to equal care.
How are you finding your ventures in the world of fashion, and how would you describe your personal sense of style?
Unfortunately, the fashion world continues to be sutured to the gender binary: dividing clothes and products into "men's or"women's." While "gender neutrality," is increasingly being recognized as an aesthetic, this superficial engagement hasn't really led to the structural changes we need in the industry to stop advancing retrograde gender norms. So my relationship with fashion has been mixed: Okay you like my look, but are you going to stay around and listen to what I have to say? We need to #DeGenderFashion ! That doesn't look like a spinoff gender neutral collection, it looks like removing gender markers from all products.