Can a brand change after 127 years?
Thanks to a new creative direction, Swarovski has created an impactful aesthetic that doesn't clash with its past
Last summer there was a great discussion about the new path taken by Tiffany & Co., which after the complicated acquisition by LVHM, found in the new creative director Nathalie Verdeille an active supporter of the idea of a rather radical revolution. Swarovski, the historic crystal and jewelry company, has been involved in a similar, albeit less drastic, process for about a year now. With the appointment of Giovanna Engelbert as global creative director, the company has begun a new, successful chapter in its long history.
Engelbert, who can boast more than 20 years of experience in the fashion industry, from publishing to brands and communications, as well as a regular in street style, was chosen in 2020 by then CEO Robert Buchbauer, the great-grandson of the company's founder, as a guide on a journey of deep renewal for the company. With a turnover of around €2.7 billion (in 2019), 3,000 stores worldwide, and 29,000 employees, the reason for the need for a revamp might slip by at first glance. Despite a 100-year history, Swarovski was suffering from a certain creative stagnation and there was a clear need to win over new audiences (and target prices). From an economic point of view, Buchbauer's plan called for redundancies, cutbacks, and internal restructuring that would mainly affect the city of Wattens, Austria, where Swarovski was founded in 1895 and where its production still takes place.
The vicissitudes at the top of the company, which following Buchbauer's resignation admitted non-family members to the board for the first time, didn't stop Giovanna Engelbert from introducing a new aesthetic at Swarovski. The iconic crystals have become bolder, more colorful, and more fun. She experimented with cuts, colors, and shapes, demonstrating the eclecticism of stones and complex workmanship. While Collection I, her debut collection at the helm of the brand, paid homage to pure white crystal, Collection II hinted at what the future of Swarovski would hold, with colorful and varied creations.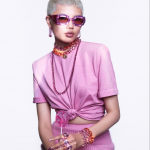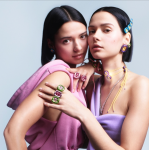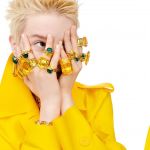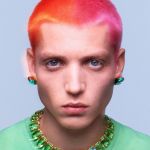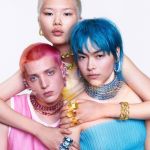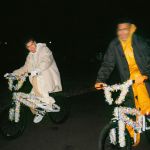 It's above all from the advertising campaigns, the communication strategy and the celebrities with whom it collaborates that one can clearly see the audience Swarovksi is addressing today. Younger, more fluid, multi-cultural, from different economic and social backgrounds: crystal today does not require a grand evening out - seems to be the brand's underlying message - it also works well with a simple white T-shirt. So the way of wearing these stones is also changing, in body chains tight around the waist, like Lourdes Leon; in perfect necklaces with Y2K-inspired tops, even on adidas soccer boots and on the diamond bikes of Blanco and Mahmood.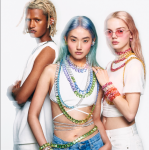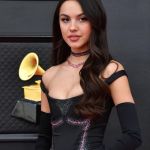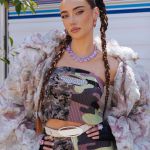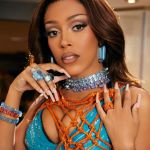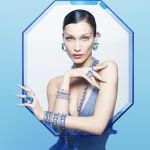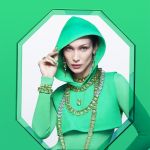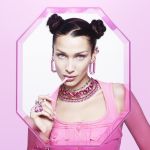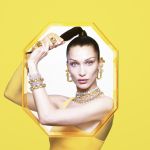 To return to the comparison with Tiffany & Co., the "rejuvenation" operation carried out by Swarovski is more organic, less forced (and without the need to resort to strange collabo with Supreme) and for this reason, at least in terms of image, it seems to work better. While the jewels so loved by Audrey Hepburn in her most famous film are still associated with a certain social extraction and a certain aesthetic, preppy, posh, Old Money, whatever you want to call it, versatility has always been one of the main features of Swarovski. Collaborations with fashion ateliers or the presence on the red carpet have never prevented the Austrian brand to build an audience willing and able to afford the brand's jewelry whose prices range from 45 to 1550€.
The rings and earrings worn by Nicola Coughlan at the 2022 Met Gala don't clash with the Mother's Day adv but fit into a linear yet plural narrative, recognizable without being exclusive, embracing the full spectrum of possibilities and personalities that animate Swarovski.