The strange story of the "collabo" between Supreme and Thom Browne
One of the mysteries of streetwear
The North Face, Nike, Vans, Stone Island and many others. The list of brands that over the years have collaborated with Supreme is very long, so much so that you can lose track of all the collabo made by the brand of James Jebbia from its birth to date. Among the most successful and other decidedly forgettable ones, there is one that deserves to be told, not so much for the beauty of the items released for the occasion, but for the mystery born around the drop after its release. In March 2010 Supreme announced the arrival of a collabo with Thom Browne, the American designer famous, among other things, for his iconic Oxford Shirt. Just the Oxfords were the protagonists of the collabo, available in three colorways with a custom tag in which stood out in plain sight the names of the two brands. "This season Thom Browne has worked with Supreme to produce an exclusive Oxford Shirt" can still be read today on the website of the brand in the news that, in fact, certified the goodness of the collection, released as usual on the Thursday following the announcement.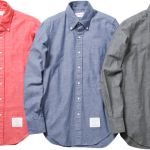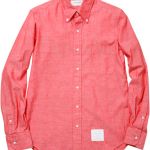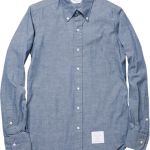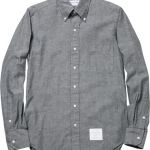 However, it wasn't long before Thom Browne had his say on the collaboration, raising an air of mystery around the drop. As a guest at the Fashion Institute of Technology, answering a question about his work with Supreme, the designer made it clear that the collaboration with the brand was not a real one, but rather, according to him, a fake one. Although the shirts were authentic, Browne was never really involved in the creative process, as claimed by the designer. So how did things go? In all likelihood Supreme bought a stock of Oxford Shirts in bulk and then modified them, obviously adding the new outer tag, while the inner one remained unchanged. Regardless of how things really went, the mystery around the collabo between Supreme and Thom Browne remains perhaps one of the most underrated episodes in the history of the brand founded by James Jebbia.
On the one hand there is the mystery behind the story, who is telling the truth between Browne and Supreme and how things really went, but on the other hand there is an episode that fully represents the philosophy of the New York brand, which well before the purchase by VF Corp and the mainstream success boasted a punk and incorrect approach to the fashion world, going beyond the rules and often creating new ones. Whatever you think, to date the shirts part of the collabo remain among the items unobtainable in the resell market, a small grail with one of the most mysterious stories of streetwear behind.