The charm of Persian carpets in the collabo between Reebok and Amongst Few
Available from today
Released for the first time in 1985, the Reebok Club C became famous also thanks to their simple and clean design, able to make them become a classic since their first appearance. Despite the almost anonymous look, the most famous detail of the sneaker remains the brand logo that, reproduced in green, is embedded in the side of the shoe flanked by a small British flag, a reference to the origins of the brand. A simple model, to the point of becoming the perfect canvas to build a unique collabo as the one born between Reebok and Amongst Few, one of the most famous streetwear retailers in the Middle East.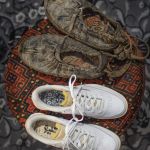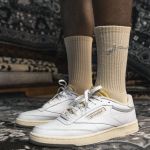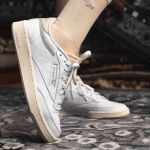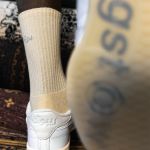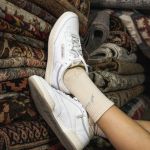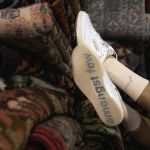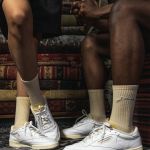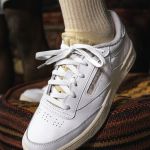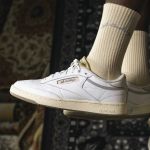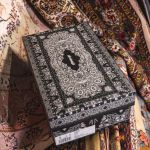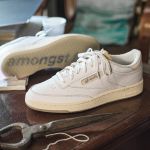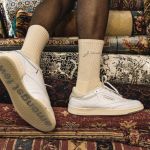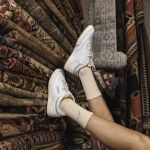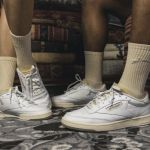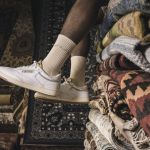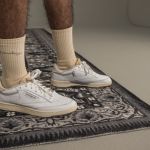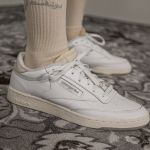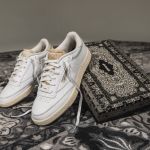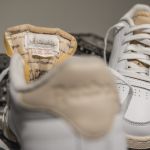 Founded in 2014, Amongst Few was Dubai's first streetwear and lifestyle brand, as well as one of the main drivers of street culture in the region. Often referred to as the pioneer of the Middle Eastern streetwear scene, thanks to its celebrated collections, collaborations and flagship stores, it has also become one of the few brands in the Middle East to build a substantial following internationally as well. At the end of February, the brand had announced its first and upcoming collaboration with Reebok to reinvent the Club C, bringing together East and West and paying homage to the craftsmanship and cultural significance of Arabic rugs, elements that were the basis of life for the ancient Bedouin tribes of Arabia, Persia and Anatolia. Since its inception in 2014, Amongst Few has been a major vector for the expansion of street culture in the region, and this shoe is proof of that.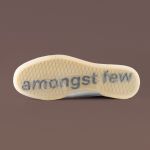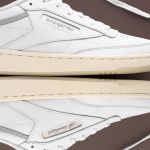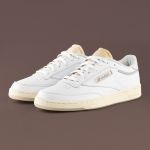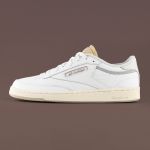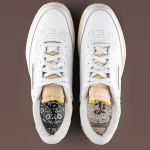 Much like the handcrafted rugs of nomadic legends, the Club C "Magic Carpet" design was conceived for everyday life, but also to transform the sneaker into a must-have for the entire community. Every design element of the sneaker was deliberately selected to reflect the complex, centuries-old and intricate workings of carpet weaving, such as the premium leather upper, a reference to Kurk wool, considered one of the best types of wool for its extreme softness and durability. The terry cloth linings, hidden woven labels behind the tongue, usually used to brand the handmade rugs of weavers, along with Reflective details, located on the thin strip of leather sewn on the collar, are all details thought to add more character to the design. Completing the sneaker is the symmetrical Arabic and English branding of "Amogst Few", positioned as usual on the sidewalls to represent the cultural exchange on which the brand is built, while a perforated toe reading the word FEW, completes the upper. After a first release in exlusive on www.amongstfew.com last March 5, the Reebok Club C 85 x Amongst Few is available from today taken some selected retailers.