OnlyFans is launching a contest for fashion designers
In the jury also Zendaya's stylist, Law Roach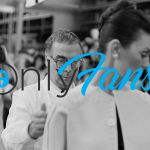 For the second edition of its Creative Fund project, the OnlyFans platform has decided to focus on fashion with a project that seems to follow the classic reality shows dedicated to fashion design with a panel of celebrity stylists not insignificant, composed of Law Roach, Zendaya's stylist, and Maeve Reilly, former stylist of Hailey Bieber, flanked by the king of make-up Sir John. The designer Rebecca Minkoff will take care of the mentoring of the competitors while Francesca Farago of Too Hot To Handle will be the presenter. It will be possible to apply to OnlyFans Creative Fund by submitting five designs or looks and a short presentation video. The winner of the first prize will take home $ 50,000, the second and third prizes will have 25,000 each. OnlyFans CEO Amrapali Gan said:
«OnlyFans is a creator-first platform and has always had a commitment to support its creators across a range of verticals. This is one additional pulse point we're giving our community around this sentiment».
The first edition of the contest focused on the music industry in the UK and the decision to move to the field of fashion this year probably testifies to the desire to find a wider audience for a project that wants to reposition OnlyFans as «the safest and most inclusive social media platform», as the CEO herself explained to WWD. It is no coincidence that the channel through which it will be possible to see the contest is OFTV, the free video platform of OnlyFans. In recent months, for what were supposed to be the pressures of investors, the platform had announced and then canceled the decision to ban explicit content – recalibrating its communication strategy to reconfirm itself on the one hand as a sex positive platform but demonstrating with initiatives similar to the Creative Fund that it wanted to detach itself from the pornographic aura that surrounds the app and attract different creators to reshape the platform's offer on the virtuous model of Twitter, the only social media today where tweets from politicians and economists, assault journalism, memes and explicit content coexist in relative harmony.