Prada Group sales increased by 41% last year
A strategy that shows how other luxury brands could behave in the future
The Prada Group's performance in 2021 was described as excellent: compared to 2020, sales increased by 41% for a total revenue of 3.36 billion euros – and this includes a growth in direct-to-consumer channels of 27% and a highly centralizing retail strategy that saw a decrease in the brand's wholesalers, an increase in direct sales through e-commerce, a cut on sales and a triple investment in the improvement of e-commerce, marketing and communication. In the future, it is expected to bring revenue to 4.5 billion annually and definitively overcome the slippage brought by 2020. To do so, the brand will double the percentage of online sales of the entire Prada Group (which also includes Miu Miu, Church's and Car Shoe) to 15% of total sales while increasing the productivity of flagship stores by 30-40%. In general, however, the Prada Group has included in its strategies an increasing control of the entire production chain, from direct-to-consumer sales to actual factory production. As we read in the report made by WWD of the latest Capital Markets Day:
«Prada is expanding its own manufacturing capabilities. It grew its headcount in its Italian plants by 100 people in 2021 and plans to add 200 jobs in 2022. The company has 23 manufacturing sites and has been investing 100 million euros in a new [...] logistics plant [...]. The hub will have a potential handling volume of up to 15 million units shipped a year and it aims to improve the e-commerce dispatching time with 80 percent of sales within 24 hours. [...] In-house production eventually [will account] for 60 percent of the total, up from the current 40 percent in the medium term. It plans to simplify the architecture of the collections across all categories to improve sell through and reduce inventories. It will reduce the number of styles launched by 43 percent compared with 2019.».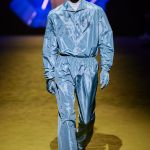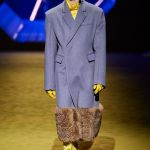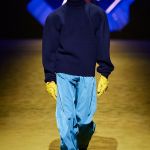 As can be seen from these business objectives, the idea behind the strategy is to take control of all operations, managing each step internally, and then selling directly to consumers. The thing has two advantages on two different levels: the first and most obvious is a better management of each phase of production and sale without relying on third parties that, as we saw during the lockdown, can pose a risk to the entire collection if they slow down the supply chain; the second is part of the broader movement of "closure" of luxury, which has already led brands such as Rolex and Chanel to raise their prices, and many others to cut relations with wholesalers and sell directly to the consumer, especially online. It is clear that the almost exclusive use of direct sales channels leads to better margins and easier internal management but above all an increase in the precious brand equity. It seems that the strategy will also be adopted by other luxury brands, forced on the one hand to increase prices given the rising costs of transport and energy but also increasingly determined to slash up discounts and attract new generations of consumers – a strategy that has also proved effective for Burberry that in the quarter ended last Christmas increased retail revenue by 5% and expects by the end of the fiscal year a 35% increase in operating profits.
After a crisis like that of 2020, in fact, the world of luxury has felt the need for a redefinition that is now coming in the form of a re-establishment of the canons of accessibility and aspirationality of fashion, but also through a greater centralization of management power by brands – a moment opposite, if we want, to the ultra-dilution of licenses and sub-labels that characterized the fashion of the 80s and 90s.