Givenchy's SS22 collection between savoir faire and modernity
A tradition linked to Givenchy's history that looks to the future
On Sunday, October 3, we're at the Défense Arena for Givenchy's SS22 runway show designed by Matthew Williams: a domed sculptural space that was designed by French architect Christian de Portzamparc and inaugurated in 2017. Givenchy wanted to bathe his guests in the glow of a cinematic sun, suspending a monumental oculus from the ceiling of the vast space - a synergy between his vision and the house's heritage.
The collection is a mix of luxury and utility: the silhouettes for women and men explore the tension between extravagance and discipline. Material experimentation and silhouette construction combine with an intense contrast in the clothing. Raw edges with clean cuts add a sense of modernity, delicate broderie anglaise creates contrast while tulle and transparencies add lightness.
"For the spring/summer 2022 collection, I wanted to build on the tradition associated with Givenchy's history, while also looking to the future. I collaborated with people I admire in different disciplines with a truly unique vision [...] the collaborations and this collection offer people an extraordinarily immersive and special experience" said Matthew Williams. The urban savoir-faire of a Maison Couture and the simplicity of craftsmanship create intricate patterns woven into leather using macramé and raffia techniques in the clothing and bags. The artist's colors permeate Givenchy's traditional palette to transformative and joyful effect, while his work featuring Reaper Cups, pumpkins and various personal "totems" finds an unmistakable form in clothing and accessories.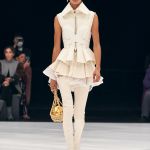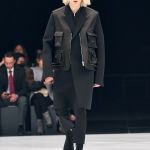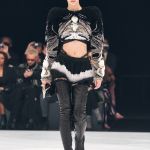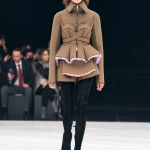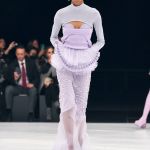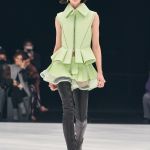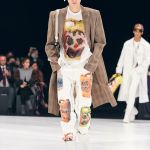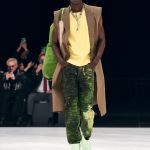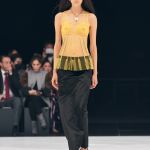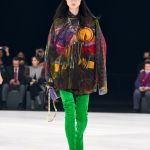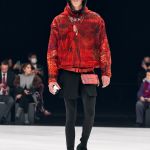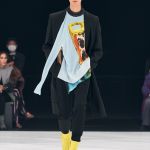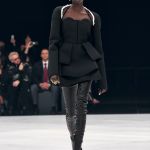 The must have's of the season are definitely the new "Kenny" bag complemented by Williams' distinctive hardware in the handles and Love Locks; the "Neo-Antigona" - a new version of a much-loved classic - and the latest multifunctional men's backpack with signature "4G" closures.