Vibram and Linus Nutland want to give sneakers a second life
Between sustainability and innovation at Vibram's Repair If You Care Days
The word sustainability now seems to be the foundation of a fashion system looking for a way to reverse the course of a production chain that is in some ways out of control. While during the early stages of the pandemic Giorgio Armani launched an open letter asking to slow down the rhythm of production, with the return of Fashion Weeks all good intentions seem to have disappeared on the catwalks of London, Milan and Paris. If fashion seems unable to find its place in the race for sustainability, the trainer world is moving in the opposite direction, seeking a compromise between new releases every week and the desire to experiment and innovate in a sector that seems to live a little too much in the past.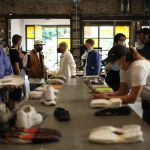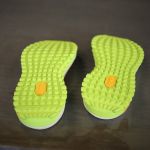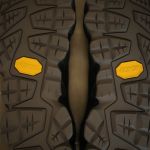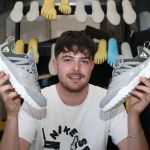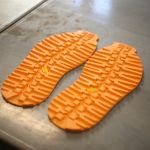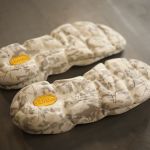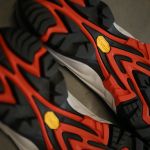 Vibram undoubtedly represents one of the pillars of this process towards a more sustainable trainer game, taking the front line towards an idea of circularity but above all of "second life". A message that came from Albizzate to Bristol, where Linus Nutland, founder of @nike_server, started to take an interest in the world of Vibram. "About four months ago I found myself with twenty pairs of unusable shoes, the sole was crumbling and I needed a solution" Linus told us during his workshop with Vibram on the occasion of the Repair If You Care Days at the Vibram Connection Lab in Milan, five days dedicated to resole and customize trainers and shoes. "I tried some of the more traditional solutions, until I decided to entrust the 20 pairs of shoes to the Vibram Academy in London." Opened in 2016, the Vibram London Academy offers some of the brand's most important services, most notably Sole Factor, the ability to customize your own shoes with a Vibram sole. That's how those shoes, once unusable, became the founding base of Nike Server, giving Linus incredible visibility, so much so that he gained the attention of Virgil Abloh and a long list of industry insiders. For Linus, this visibility has turned into a bit of a mission, promoting the idea of a second life for trainers. "It's an easy process, people should consider repairing their own pair of shoes instead of buying a new one," an idea that obviously ties in with sustainability and the now exaggerated pace of trainer drops. "Every pair of trainers has a big environmental impact and it can't continue like this, you have to start realising that if we don't need to buy something and we can just repair it, then that's the right direction."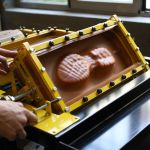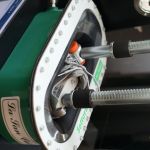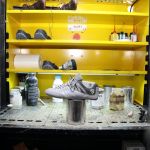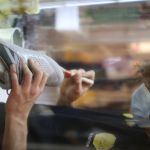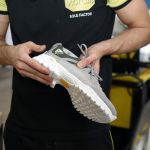 As well as making each trainer unique, the sole swapping process partly solves the problem of disposing of trainers, which are often made of so many materials that their dispersal into the environment is long and complicated. "Big companies like Nike and adidas think about profit and they have to give the possibility to choose between a large number of trainers" Linus told us talking about the role of big companies, finding in the activity with Vibram a starting point to raise awareness among buyers: "Not everyone understands the importance of sustainability in this sector, it's a big problem and we can solve it also with what we are doing today: showing these Vibram soles on a selection of trainers". During the Repair If You Care Days event, Vibram chose a selection of soles ad hoc, drawing from the most iconic ones and some of its most interesting novelties, in a selection rooted in the company's history. Vibram's expertise has always been present in the world of resoles for outdoor and climbing footwear, and is now also at the service of the trainer world, bringing an idea of innovation that could be the key to combining sustainability and design, opening the door to unique solutions on which Linus already has some ideas: "Vibram is currently the only company to provide a service of this kind, but maybe in the future Nike could sell a shoe with a removable sole". Ideas and suggestions that lead us to imagine a different future for trainers, made of innovation and change, but if the trainer of the future were to pass through Linus's hands it would be "easy to disassemble, customisable and designed to last a long time".