Kerby Jean-Raymond was high on ayahuasca when designing Pyer Moss Couture
"I don't know if anybody's ever tried it, but you should"
Pyer Moss Couture collection that was presented last Saturday was very important: firstly because Kerby Jean-Raymond was the first Black fashion designer to show during Couture Week in Paris; secondly, because it represented a unique moment in which fashion celebrated the Black creatives and designers who changed our lives with inventions such as traffic lights or fire stairs, to name a couple. A very interesting detail, however, is that the collection wasn't supposed to look like this at first: "We went through rounds and rounds of design", Jean-Raymond told AP News, "We started with a completely different concept. Then the team went out to Joshua Tree and did ayahuasca together. And then we came back with this concept". The designer told about the use of ayahuasca to the audience of the show, as W Magazine reports, adding: "I don't know if anybody's ever tried it. You should".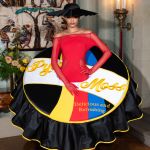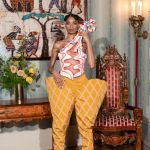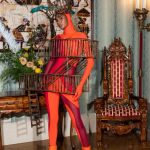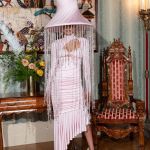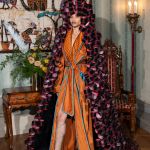 The curious anecdote of Jean-Raymond has put in a new light the role that psychotropic substances, such as ayahuasca but also LSD or psilocin, as well as the practice of micro-dosing, have played in the history of fashion: first of all with the hippy movement between the late 60s and 70s, which generated the trend of tie-dye and that of oriental clothes such as caftans as well as psychedelic fantasies to which, in those years, designers such as Pierre Cardin, Emilio Pucci and André Courrèges were inspired by their most imaginative patterns.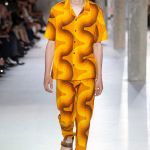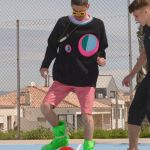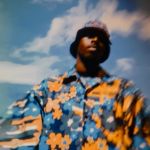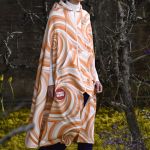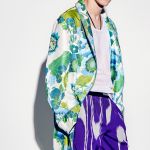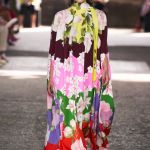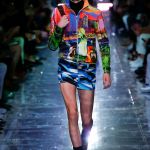 Recently, the trend of psychedelia has had a strong revamp both before the pandemic and on the catwalk of the last Dior Homme show, decorated with giant mushrooms under an artificial pink sky; both with the SS19 of Prada and Dries Van Noten; and later with the SS21 collections by Raf Simons and Tom Ford, but also in the 2021 Resort of Marni, in the SS22 of Loewe but also in some recent botanical prints seen at Valentino.