Sustainability is a team game: interview with "Sneaker" Steve Patiño
The founder of ALES GREY told us about his new sustainable clog made with 51% recycled materials and the inspirations behind his mission
What does sustainability mean? Certainly commitment, not only towards the environment and our planet, but also towards ourselves. With over twenty-five years of experience in the world of footwear, "Sneaker" Steve Patiño has decided to make sustainability his mission: first by founding the ALES GREY™ brand, but above all by creating the first sustainable clog. Made in the Marche thanks to the help of the XL EXTRALIGHT® ingredient, the Rodeo Drive Slip Ons want to offer a green alternative to the world of footwear, but above all they want to represent a further step towards a sustainable fashion industry.
nss magazine reached "Sneaker" Steve Patiño to discuss the inspirations behind his work, but above all the challenges faced during the creation of the first Single-Piece Injection Foam Clog made in XL EXTRALIGHT® Sustainable+.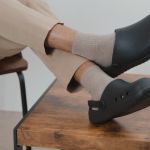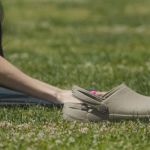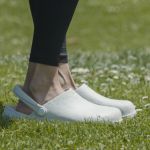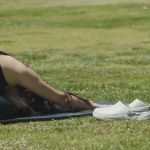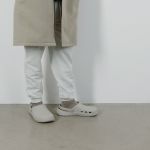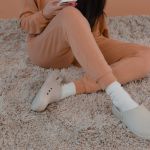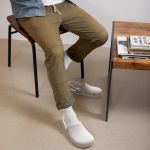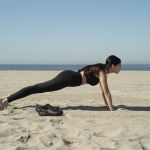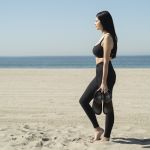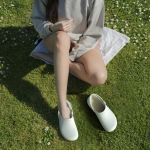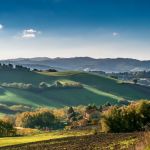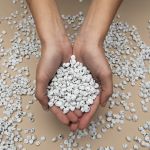 What kind of challenges you have to face creating a completely sustainable footwear?

In order to create completely sustainable footwear there are so many challenges. The first biggest challenge as a designer or entrepeneur is that you have to have the funding, resources and support to go along the path and business model of sustainable footwear. The path we chose to create the world's first recycled single-piece injected foam shoe was even more challenging with even more courage, faith, commitment and passion to acheive this historic accomplishment in sustainable footwear. We are so grateful to have partnered with distinguished Italian materials innovator, XL EXTRALIGHT® to use a new, high-quality proprietary compound. This compound derives from the use of 51% of the by-products and industrial scraps from the manufacturing process avoiding landfill disposal. With this unique process of its kind, it is able to recycle the production waste from its plants, giving it a new life with zero water waste as in the production of the compound the cooling system is provided in a closed system circuit.

Why did you choose to create a clog?

In late 2019, before the start of the pandemic, ALES GREY™ was approached by
XL EXTRALIGHT® in Italy to be a part of a special " Difference Makers" program. Very shortly after, the COVID-19 pandemic hit the world. As life shut down temporarily, it became clear that we as a society began to prioritize comfort, effortlessness and quality in our everyday attire. I believed that developing a comfortable slip-on clog shoe that utilized the sustainable materialization XL EXTRALIGHT® offered would be the perfect answer. This product with a purpose would be clean, simple and sustainable; exactly where our brand ALES GREY™ is to be positioned for the future.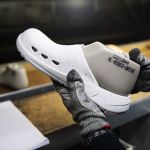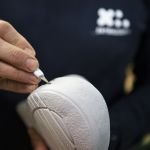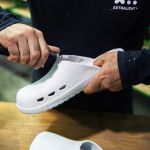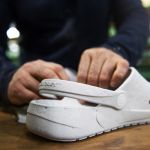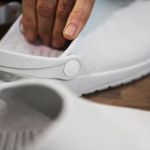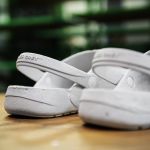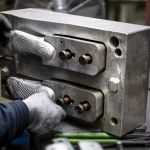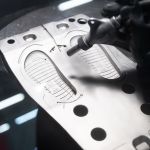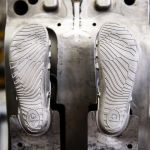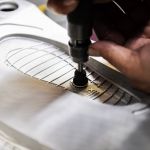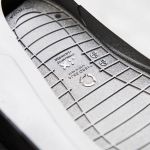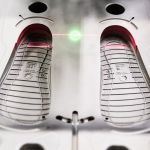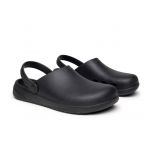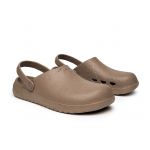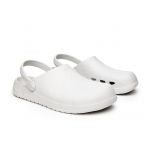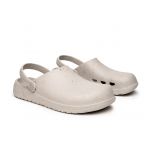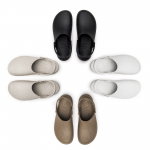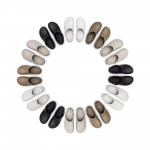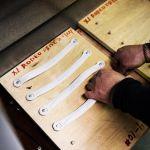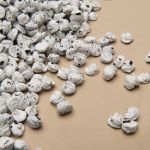 While the sneaker game is dominated by big name and collaborations, what could push the customers the purchase something with such a simple design?

I believe that customers love to have choices and options when purchasing footwear. We saw a void or opening in the market for simple, clean, sustaianble footwear. Companies like Apple that have simple design or in footwer for example a company like All Birds, roughly valued at 1.7 Billion dollars in less than 10 years shows that a product can be simple on the outside but extremely technological and functional on the inside with a massive global customer purchasing reach.
Why do many brands still seem reticent to the idea of a sustainable approach?

It is my belief that it all starts with the CEO's and founders of the companies at the top, if they are not committed to the approach it will not happen. A sustainable approach in manufacturing is not easy and it is a commitment that many people or business's will choose not to go in. For example in life the things and choices that are hard are not always what most people will choose to do. It takes special individuals in this world that are fullfilled by a higher calling or meaning in life that can make these changes, I believe life is more than business. Our goal is to be in the direction and not perfection for me and our company. Everyday I wake up thinking how can I make sure we are taking a step in the right direction for our planet now and future generations. Our brand's name ALES GREY™ is derived from my son's name (Greyson Alessandro) and is a tribute to how I envision the future of footwear and fashion for men and women and children. This is how I chose to leave my legacy by creating a positive company with purpose that my family, our staff and I can be proud of what we are building together. With the help of the right customers and our fast growing community that believe in these principles it is possible to have a sustainable approach. If any of your community have any product ideas that they would like to see us make in the future please direct message us at @alesgrey and I will directly respond back to them.
The Rodeo Drive Slip Ons are available online for preorder in Black Black, Chalk White, Mastice Gray and Truffle Brown.