The APJP pop-up at Rinascente Milano
Unveiled with a store window dedicated to fashion sustainability
Within the Milan fashion industry, a creative hotbed used to churn out new ideas and talents at an impressive pace, few projects can stand the test of time. APJP is definitely one of them. The artistic project founded in 2018 by Alberto Panocchi and Joelle Pomioli immediately stood out for their original approach and aesthetic, merging different topics and intentions, which later became central in the fashion world. In APJP the concept of customization is applied to second-hand or vintage garments, thus introducing the theme of environmental sustainability. Now APJP presents the next step in its creative path, a collaboration with an institution in the city of Milan, Rinascente.
The collaboration between APJP and Rinascente is divided into different phases, starting with the setting up of a dedicated store window, with an art installation created by APJP specifically for the occasion. Throughout the mirror that covers the entire surface of the window, reflecting and metaphorically embracing the image of the Duomo, the phrase "You can make the change the world needs" is written. Merging with the mirrored image of the Duomo, the art installation aims to become an open invitation to anyone passing by to stop and reflect, a way to make people aware of the issue of sustainability. APJP sends an unequivocal message: each of us, even with small daily acts, can make a difference to save the planet. The store window by APJP will be on display at Rinascente in Piazza del Duomo in Milan until April 19th.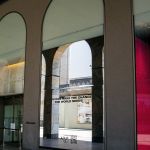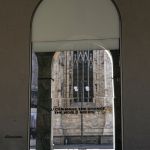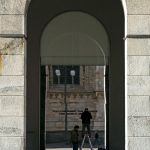 The collaboration continues inside the Rinascente, where, the APJP Station is now open, a pop-up that will be open until May 12th where it will be possible to purchase a selection of APJP items, which will soon be available on Rinascente's e-commerce as well. On the AJPJ website, it will be possible to book an appointment at the APJP Station, where the user can bring one of their denim garments and interact directly with Alberto and Joelle, choosing which type of rework to carry out on their item, which will be customized and returned in a week.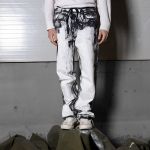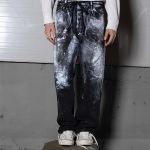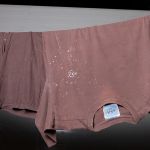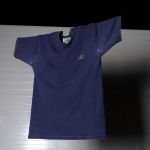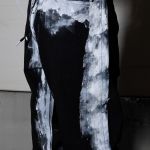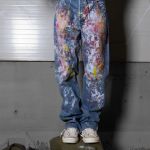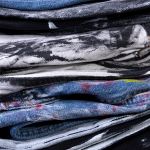 Share your moment of reflection in front of the store window by taking a photo of the mirror, tag @apjp___ @rinascente and take part in the change.