The Lacoste essentials are coming to AW Lab
Sportswear-inspired items for every moment of your daily life
2020 is the year of the essentials, the year in which all those garments that we had taken for granted in the past are having their great return. It is not only a return to simplicity, but also to the essentiality of aesthetics, to functionality: in a sense the importance that essentials have had this year represents the efforts of a fashion that you want to make closer to people and be by your side in all the circumstances of your life. Lacoste has also been part of this effort, with a new collection of essentials available exclusively from AW Lab that also includes three sneaker models: the T-Clip, Europa and the Gripshot.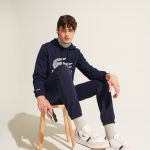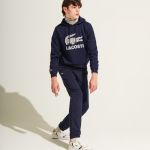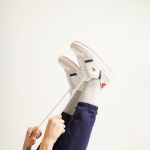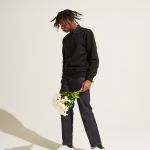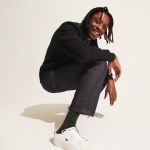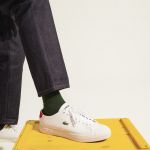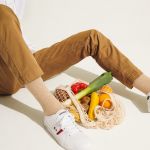 The items in the collection cover all the categories of essentials necessary for every wardrobe. Hoodies, sweaters, polo shirts, jeans, trousers and sneakers with which to compose simple daily outfits but always able to make their mark. Perhaps the best example is the combo of Logo Hoodie and blue joggers – an indispensable asset to face the days at home – but there are many more items that will give an added kick to your weekly rotation when the days get cold.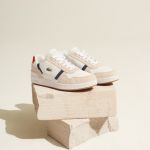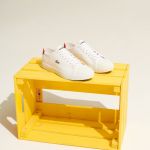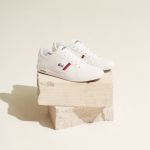 Among the sneakers, the most dynamic is certainly the T-Clip that mixes 80s inspirations with the elements of the classic Sideline silhouette. More minimal are Europa and Gripshot. The latter combines leather and suede inserts with overlays with herringbone border and a traditional vulcanized sole, it is inspired by 90s tennis shoes for a silhouette that guarantees greater adherence to the ground. Europa, on the other hand, is the most casual, they have a tassel leather upper and details that recall the French tricolor.
Lacoste x AW Lab's new capsule collection is already available online and in all AW Lab stores.