Balenciaga x Vibram's new Toe sneaker collection
Coming October 16
First seen during Balenciaga's FW20 show, the new Toe Sneaker collection created in collaboration with Vibram was immediately discussed. The collection, which will see a release this week, will consist of two limited edition sneakers that reproduce Vibram's FiveFinger Shoe with numbered pieces.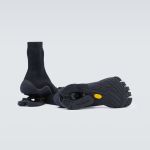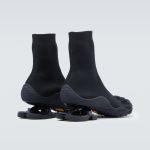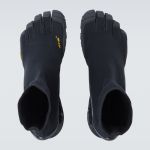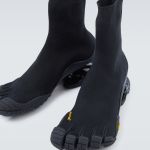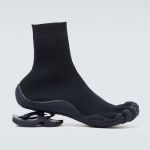 All the shoes are made in a special knit from recycled materials and extend the experience of tactile freedom whereing the Five Fingers were built via a heel suspension system that mimics the heel of a shoe. The double logo of Vibram and Balenciaga decorates both the sole and the lower edges of the top. The Toe Sock model will be available in red and black, the model lace-up only in black, while the Heeled Toe model in pink and black.
Balenciaga's Toe collection will be available on Balenciaga's official website and at selected retailers starting October 16, while the high black-heeled version is already available on MyTheresa.