How the Telfar shopping bag became the NO.1 Accessory of the moment
The bag responsible for hugely multiplying the brand's income and the cultural meaning behind it
Within the fashion, one of the most popular accessories of the moment is a Telfar shopping bag. The stylish tote, which is offered in a variety of colours and sizes has been seen all over the fashion scene, in the hands of all the it girls and guys from celebrities such as Solange to Bella Hadid, to Dua Lipa to Selena Gomez and Lil Nas X to everyday people. As a result of the demand, the designer has since adapted to a system of drop releases, and each time they restock and release, the bags are literally sold out in seconds. According to a WSJ article, the mass sales of the bags have boosted the brand's earnings from $100,000 a year to $1.6 million over the past two years. They are so in demand that recently , in its latest restock this week, the brand shut down its site after bots tried to buy all of its inventory, which would eventually be sold by resellers on Grailed and eBay for twice the price.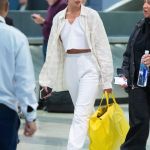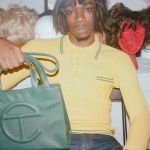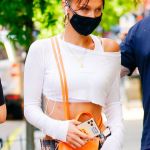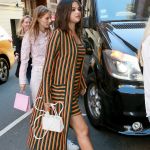 At this point, the bag is considered the "it" bag of the era, surpassing the sales of some of the it bags of past seasons like Chloé Paddington or Balenciaga City bags. This is not only because of its popularity but because of its story and the man behind it.
The label was founded by designer Telfar Clemens a little over a decade ago, but fully came into the light when he won the CFDA Vogue Fashion Fund prize of $400,000 in 2017 -- making his mark as one of the very few black designers to win this prize . However the rectangular tote existed long before this, it was first introduced in his AW14 show in a giant version, "It was Christmas 2013, and we were just looking at everyone with their holiday shopping and thought it was so funny to think of that as unisex silhouette," the designer explained in an Interview with Dazed.
After winning the Fashion Fund, the designer wanted to improve on the bag, eventually releasing it in 2019 in a wider range of colours and sizing with a strategic pricing that breaks the traditional rules of fashion. The Telfar shopping bag goes for $140 for a mini version to $240 for a large, which is almost less than half the cost of the Jacquemus Le Chiquito, which is a huge part of the reason why they sell so well, they are much cheaper than any other bag you would find in fashion.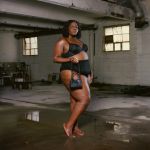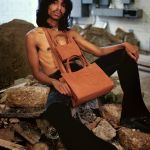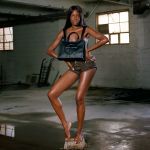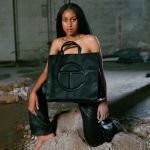 Telfar's bags and his presence in fashion also speaks to a much wider dynamic of representation. Throughout his work and shows, like his last one shown at Pitti, he has always covered themes of identity and gender fluidity in black culture . There exists no other black designer in the high fashion industry who has such a strong connection that accurately represents the black community while having affordable price points. So although the bag may seem simple, like a superficial object, for the black community at least, it's about identity , experience and representation, not only from the black perspective , but also from a queer perspective, in acknowledging that this black queer man is managing to make his mark in a space that is dominantly white. He is somewhat of a Michael Kors to the black community, in a way where he is a strong representation of black identity in luxury circles, which is something that has proven to be invaluable.