Shawn Stussy: the man who invented streetwear
From the first scribbled surfboards to the collaboration with Dior
«I used to wear Stussy head-to-toe all the time in my teens. It was something I was really, really, really obsessed by». These are words that any teenager of the early 90s could have uttered, and which alone would return the weight of Stussy's influence on the subculture of those years that formed the aesthetics of what we now call streetwear - of which Shawn Stussy, founder of the eponymous brand, established the definition for the first time
These same statements are, however, even more relevant if spoken by Kim Jones, creative director of Dior, one of the most powerful and influential fashion designers in recent fashion history, especially at a time when streetwear began to enter the fiction of haute couture. Jones spoke about it, in particular, in the interview with WWD in which he officially confirmed the collaboration with Shawn Stussy, 26 years after his retirement from the stage. In addition to its artistic value, the iconicity of the collaboration is undoubtedly in the figures that it involves: on the one hand there is Jones, on the other one of the OGs of the streetwear world, which has revolutionized the way of dressing an entire generation of Americans, inventing a style that before, simply, did not exist.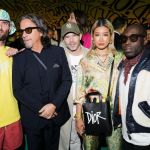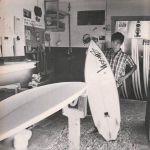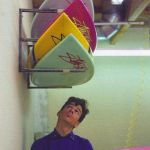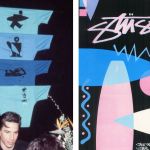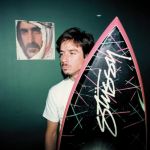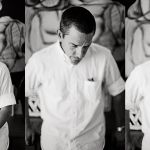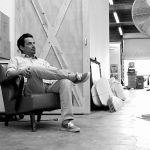 Stussy's story
began in Laguna Beach, California, in the early 1980s as a surfing brand. This was Shawn's first passion, born in 1954 and immersed in
the culture of Californian surfers of the 1950s
. The initial production consisted mainly of surfboards, on which Stussy engraved his name. The conversion to clothing comes - as is often the case - by chance:
«The way it happened was trade shows in 1981, '82. I'm making surfboards in 1980, I just scribbled Stussy on them," Stussy told Empire Ave in a 2013 interview. "I didn't know, I hadn't been to trade shows. So, I go 'let's print some black Hanes T-shirts' and I printed white Stussy on them, like Alva, you know? I stood there for three days and I sold about 24 boards».
It wasn't until 1984 that Shawn Stussy came into contact with Frank Sinatra Jr. (disclaimer: there is no kinship with that Sinatra) to create a clothing line. The inspiration comes from the world of surfing and skateboarding, the style of young people belonging to those subcultures and, in particular, from the white painter's hats they used to wear. It was in fact stussy's first iconic garment, reinterpreted through a logo composed of two intertwined lines, a reference to The iconic Chanel logo, reinforced by the caption "Stussy No. 4". From that moment on, Stussy's ascent to Olympus of what became more and more known as "streetwear" starts. In 1990 Stussy had revenues of 17 million, and in 1991 Shawn Stussy and James Jebbia decided to open their first store in New York City, on Prince Street. According to legend, it was the future founder of Supreme - who owes Stussy more than a few credits - who convinced Stussy to open the store, a winning experiment that came shortly after with the opening in Stussy - Union.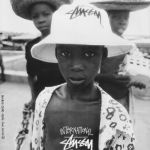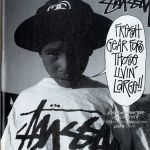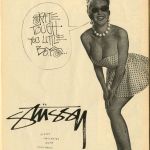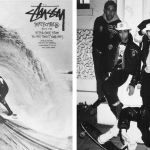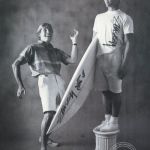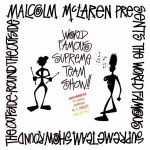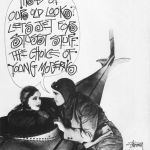 In a lengthy interview for Acclaim in 2013, Stussy talks about
his relationship with Jebbia
:
«James is more like a friend more than a business friend. We were buddies and we did the store together just because he had Union NYC with Mary Ann Fusco and they were really good clients, they bought stuff and they did really good with it in New York. We became more and more friends. I would come home from Europe after my travels, and we would go have dinner, and he got exactly what I was trying to tell you about Stüssy, like where it could go».
When he talks about travel in Europe, Shawn Stussy is talking about one of the most fascinating and interesting stories of contemporary street culture that of the International Stussy Tribe and its famous varsity jacket. Originally conceived as a unique piece only for the most trusted Tribe members during Shawn's travels in Europe - including European and global fashion and streetwear gurus such as Alex Turnbull, Luca Benini, Jules Gayton or Hiroshi Fujiwara -, the IST Jacket has always been regarded as one of the rarest grails. For the audience, however, Stussy's was a unique style, impossible not to recognize, as Gary Warnett wrote in Mr Porter's Journal:
«To the masses, it was represented by the brand's campaigns, which appeared in cult youth bibles of the era such as The Face and Thrasher and featured everything from Mr Stussy's own collaged artwork to the b-boy-meets-Mr-Bruce-Weber photography of Messrs David Dobson and Ron Leighton. All such imagery was accompanied by slogans scrawled in Mr Stussy's unmistakable handwriting, which, wonky and loopy, haphazardly combined upper and lowercase letters, as well as energetic and purely decorative strikethroughs and embellishments.»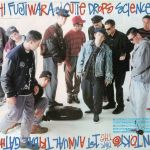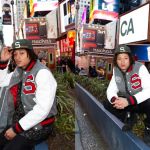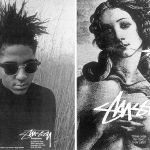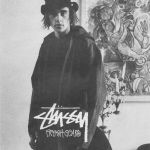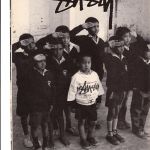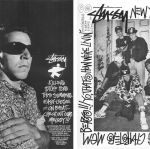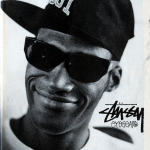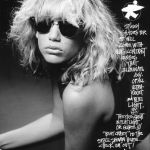 But as early as the early 1990s, Shawn Stussy began to think about
giving up the creative direction of the brand
, retiring to private life, spending time with his family and enjoying the Hawaiian sun:
«I had everything I wanted, but there were also big responsibilities. And what's the point of having it all, if you can't have time to enjoy it?»
The years immediately following Shawn's exit from the company are the worst for Stussy, who finds himself without that founder who has, step by step, coined the aesthetics. At that moment, with Frank Sinatra Jr at the helm, a brand new creative team and the help of Tribe members in Europe and Japan, Stussy finds his fortune outside the US, managing to expand the idea of streetwear and skate culture abroad, with Japan as main market. In 2014, with 50 million dollars in revenue, Stussy had a market split of about 60-40 abroad. Plus, to help the creative process, there was the huge archive left by Shawn Stussy.
An chock-full archive of logos, graphics and lettering made by Shawn Stussy during the first years of the brand's activity. A lettering that could be found on Malcolm McLaren's records (one of Shawn's early influences) or in co-brands with Carhartt, with which Stussy helped to outline a precise aesthetic for the hip-hop world, made of a mixture of outerwear and skate culture which for years has been the golden age benchmark. The way Shawn Stussy played with his logo would become a real modus operandi for many designers after him, Virgil Abloh in the lead. In the late 1980s, Stussy had, for example, made a shirt decorated with a monogram clearly inspired by Louis Vuitton.
«I know Shawn did it, it was probably in the late '80s, we called it 'Stu-ey Vuitton,' and we got sued for it, actually. With all those logo flips, we have a long history of cease-and-desist letters», Sinatra told BoF.
Over time, the use of the iconic logo has also become for Shawn Stussy one of the reasons of conflict with the brand he had abandoned. In November 2015, the founder published an Instagram post accusing the company of using some old tees he made with Laura Roberts without his consent, or even during the interview with Acclaim he said he was quite astonished that, almost twenty years after his retirement, the brand still used all its creativity.
But it was the lettering and the ability to reinterpret logos that made Kim Jones choose Shawn Stussy for what could become the most talked about collaboration in years. At Dior's first American fashion show in Miami - at Art Basel - Stussy's new Dior logo dominated most garments. An unexpected return - after the parenthesis of Double/S,the brand with which Shawn Stussy had returned to its roots - for timing and for ways that, in addition to marking new horizons for the collaboration between fashion and streetwear, marks the return of an aesthetic that in the central years in the development of streetwear was "the uniform of a generation".