Paris Fashion Week SS20 Moodboard
The inspirations directly from the catwalks
What will we remember of this Paris Fashion Week? There are three images that have "broken" Instagram in these French days: the Meteor Bag by Off-White (more than a simple accessory, it's now a viral meme), the YouTuber on the Chanel runway then steered off the stage by Gigi Hadid, the model who closed Maison Margiela's show. Leon Dame drew the attention of the Grand Palais not for his sailor's look by Galliano, but for his theatrical walk on the notes of Work It (Soulwax Remix) by Marie Davidson. Such a bizarre moment that even Anna Wintour smiled.
Who knows if the feared director of Vogue US liked the other shows as well. From Dior and Alexander McQueen who recreated the atmosphere of famous gardens, from Louis Vuitton with its mash-up between the 70s and the Belle Epoque to Miu Miu's neo-realism, from Balenciaga's workwear to Lemaire's chic minimalism, each brand tried to dress next spring-summer 2020 following different inspirations and moods. This time, as happens every season, there was a common element, an item from the past that designers suggested as the next must-have: the panier, that is "a cage frame made of whale bones, which dramatically amplified the size of the hips, keeping the front and back of the dress quite flat". Loewe, Balenciaga, Thom Browne, Comme des Garçons have recalled the silhouette of the awkward accessory worn in 18th century France, as artists such as Galliano, McQueen, Westwood, Dolce&Gabbana had already done in previous collections.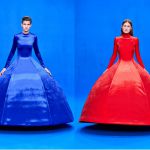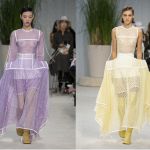 If you want to know more about other obsessions and inspirations for the SS20, take a look below.
Loewe - Diego Velázquez, Regina Mariana

Louis Vuitton - Sarah Bernhardt by Mucha

Louis Vuitton - Paul-Louis Janin's glasses

Lanvin - Little Nemo in Slumberland

Cédric Charlier - Jan Fabre

Akris - Antonio Calderara

Ottolinger - Lucie Stahl

Alexander McQueen - Dale Chihuly glass artworks at Kew Gardens

Noir Kei Ninomiya - Nimbus by Berndnaut Smilde

Noir Kei Ninomiya - Burryman

Valentino - Singes et perroquet dans la forêt vierge by Henri Rousseau

Valentino - Valentino Garavani 1968 All White Collection

Saint Laurent - Kate Moss at Glastonbury

Celine - Almost Famous Penny Lane

Balenciaga - Heathers

Rick Owens - Klingon

Rick Owens - Fritz Lang's Metropolis

Rick Owens - Maria Felix

Maison Margiela - WW2 sailors and red cross nurses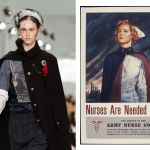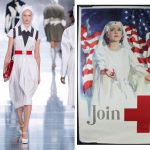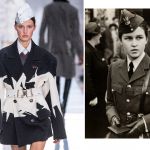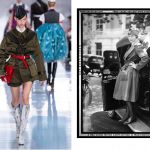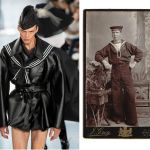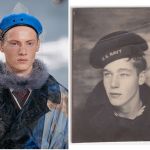 Saint Laurent - Yves Saint Laurent vintage (Le Smoking, Russian collection
)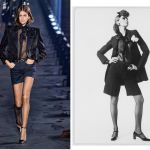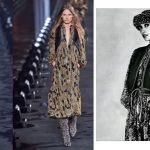 Christian Dior - Catherine Dior