Will Smith stars in the new Moncler campaign
"Genius Is Born Crazy" shot by Tim Walker
It takes a genius, but also a bit of madness to turn a company that sells sleeping bags and technical mountain gear into a global brand worth 1.4 billion euros. Remo Ruffini, president and CEO of Moncler, knows it well.
I believe in the power of crazy, and I always give a chance to a crazy dream. The magic often happens somewhere beyond the ordinary, in the exploration of new horizons that only few see, before others follow. Long live the craziest intuitions when rigor and dedication are there to make them happen.
These are the words by the businessman, introducing the new advertising campaign Genius Is Born Crazy, a visual tribute to those creative minds with the rare ability "to see things that no one else sees and turn them into surprising realities in the eyes of the world". To embody the philosophy of the new project, Moncler chose Will Smith, a natural decision, especially after his performance as the genius in the film Aladdin. And just like the character in the fairy tale, the star, who debuts for the first time as a testimonial in front of the visionary Tim Walker's lens, is portrayed with his legs crossed, floating in the air.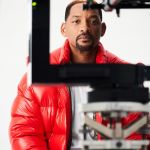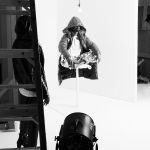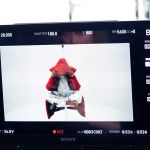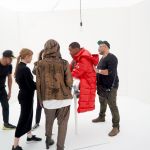 Smith, since the days when he rapped with his friend DJ Jazzy Jeff and acted in The Fresh Prince of Bel-Air, has made madness and versatility the key ingredients of his success. A destiny that unites him to the history of Moncler, but also a mantra that the brand wants all of us constantly remember: rare talent is the genius. And geniuses have always been considered crazy.