Alexander Wang's latest adidas Originals collab drops
Inspired by factory flaws
The third season of Alexander Wang's collaboration with adidas Originals has dropped, this time Wang's inspiration has come from various unexpected faults, that inevitably arise during the factory manufacturing process of clothes. Factory rejects, print errors, and quality control standards have all leant themselves as inspiration for the designers 3rd collection. Manifested in pixelated graphics, uneven printing, and perma-wrinkled fabrics on track jackets and other sportswear staples. Each item gets a flawed look reworking, featuring factory inspired graphics that due to their creation process, become unique to each piece, meaning no two silhouettes are alike.
Continuously remixing the roots of adidas Originals' classic styles of track tops, T-shirts, sweats, and shoes. Wang manages to balance on the line of the familiar, while still creating something that feels completely new.
"We turned the famous adidas Originals trefoil upside down. It's symbolic. Starting over and tearing things up are always the most inspiring moments for me." Wang writes about the collaboration.
Comprised of Tracks tops and bottoms, T-shirts, sweaters, and shoes, a re-working of the original soccer model, dubbed the Bball Soccer Shoe. The stand out piece is a rain resistant poncho, with large red graphics on front and back.
Check out the complete collection below: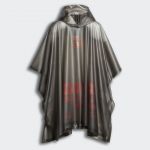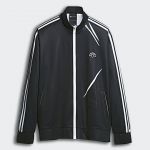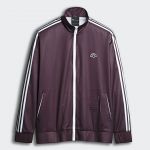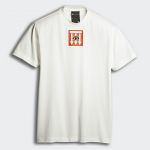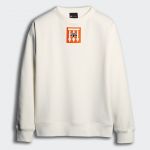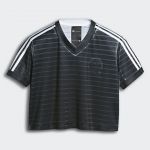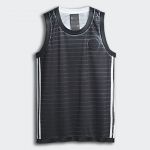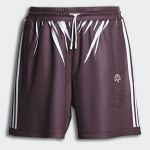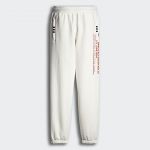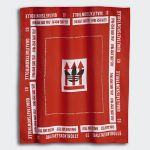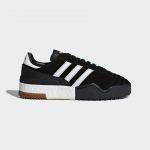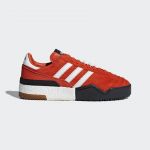 Alexander Wang's third adidas Originals collaboration is available at select shops and online now!