London Fashion Week FW18 Moodboard
The inspirations directly from the catwalks
60's.
Nan Kempner, socialite, very elegant woman and fashion collector, goes to dinner at La Côte Basque restaurant and decides to wear a trouser suit, in spite of the dresscode of the evening, which expressly forbids women from wearing trousers.
When they deny her entry, she takes them off and, nonchalantly, wears the top like a dress.
Then he turns to Madame Henriette, owner of the restaurant and says "I hope you like it better".
Nan is the inspiration of the latest Halpern collection and is also the symbol of this recently concluded London Fashion Week.
For the FW18 season, designers have chosen to learn the style lesson of artists, more or less famous, and, above all, of women with a strong personality. They are different women, all very elegant in a personal way, fragile and strong together, full of a thousand shades, like every woman.
There is Margaret Ann Bulkley who wanted to be a doctor in Ireland in 1792, but at that time it was impossible for a woman. So, with the complicity of the family, change the name to James Barry and become a doctor. He will pretend to be a man for a lifetime and only after his death will they discover that he was a female instead.
There is Adele Astaire, the most talented sister of the famous Fred, who when 35 years old retired from the scene to marry Lord George Cavendish and live in an Irish castle with two hundred rooms and one bathroom, disappointed the critics of the Times in London and New York to ask them: "And now what will your poor brother do?"
There are the sirens of the Haenyeo community of Jeju Island, South Korea, but also the ladies with their quirky hats.
To discover the other fascinating personalities that inspired the collections of this LFW continue to look below.
Fun fact: in the front row of the show by Richard Quinn there are two other special women, Elizabeth II and Anna Wintour, the queen of England and the queen of fashion.
Art & Design
Simone Rocha - John Constable "Mary Freer"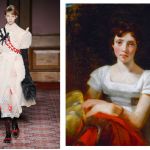 Mary Katrantzou - Poster by Joost Schmidt for the 1923 Bauhaus Exhibition in Weimar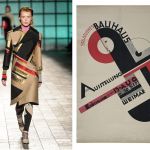 Christopher Kane - illustrations from "The Joy of Sex and More Joy of Sex" by Chris Foss and Charles Raymond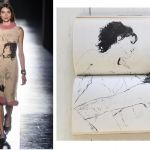 Duro Olowu - Hannah Höch Collage II (On Filet Ground)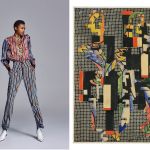 Roksanda - Caroline Denervaud "Entre"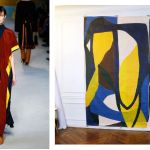 JW Anderson - Richard Smith "Album"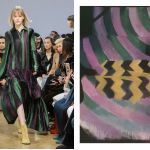 MM6 Maison Margiela - Andy Warhol's Silver Factory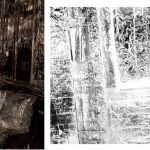 Gareth Pugh - Michael Landy's art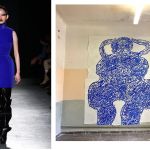 An homage to
Erdem - Adele Astaire Cavendish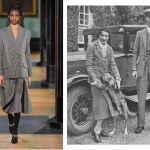 Bora Aksu - Margaret Ann Bulkley aka Dr James Barry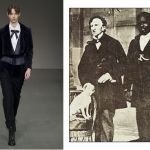 Halpern - Nan Kempner in Christian Lacroix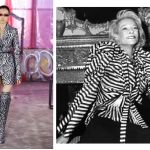 Peter Pilotto – Amanda Lear in Ossie Clark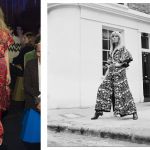 Mulberry - Ascot Ladies' Day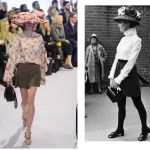 David Koma- Gertrude Three Finger, Cheyenne, 1869-1904, By William E. Irwin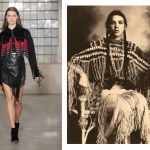 Roland Mouret – "Eyes of Laura Mars"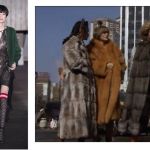 Preen by Thornton Bregazzi - Haenyeo women divers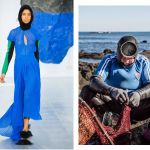 Mary Katrantzou - Chesterfield sofa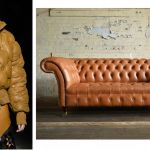 Mary Katrantzou – Victoriana lampshades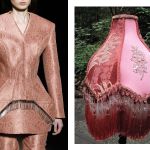 Fyodor Golan - hot air balloons