Kanye West: the strategy behind the new Yeezy Season 6
The role of the individual in contemporary society according to Kanye West
Kanye amazed us once again.
It was already known that the paparazzi pic posted by Kim Kardashian was actually the lookbook of Yeezy Season 6, but nobody could predict the thousand Kims who have literally invaded the web tonight.
If for previous Seasons Kanye West has collaborated with the Italian artist Vanessa Beecroft, realizing strong visual impact performances, this time he opted for several models, influencers, West's house friends, who have replicated the situations and the poses posted on Instagram by Kim herself in recent months. A host of platinum blonde hair portrayed in common places, in common situations.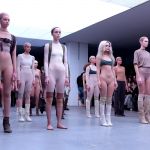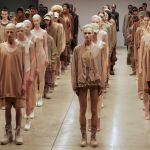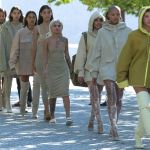 And this is exactly the message which lies under Kanye West's collections as he has often stated: creating garments for ordinary people, for metropolitan individuals, immersed in the chaotic dimension of urban contexts in which there is no room for too many frills and details, in which, to emerge, is the individual more than the clothes. In Kanye's vision is the subject to wear the garments and not the garments to wear the subject, as unfortunately nowadays happens more and more frequently. This is the reason that pushes Kanye West to research, collection after collection, a minimalist and almost monochromatic harmony.
We can not say that with the previous seasons Mr.West has not innovated anything.
The strategic use of media - Instagram above all - and the presence of "famous" models have always contributed to the unconventional virality of its presentations but it is with this latest creation that we witness a perfect fulfillment of his message. No fashion shows, no events, but "common" people captured in moments of normalcy, in gestures of everyday life.
From a strategic point of view, Kanye West has therefore used all his - and of course his wife's -knowledge of the social media. The use of photos shot by paparazzi as leaks for the release of his new Yeezy is certainly one of the factors that have most influenced the birth and the unstoppable development of hype around his sneakers. Kanye knows this well and has decided to use the tools at his disposal to his advantage.
What can we say? Congratulations Mr. West.