Streetstar Take Over - Interview to Domenico Formichetti
Getting candid about logo obsession and street couture with the Milan-based Instagram star
Milan-based local hero, designer and founder of FOMO, Domenico fully represents the zeitgeist of a generation that is increasingly focused on the emerging urban landscape.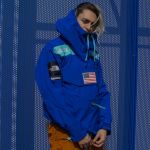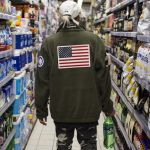 Curious about which is his viewpoint on the street culture environment, we contacted him to discover more about his future plans, Milan's scene, and which are the brands to keep an eye on.

On the brand of the moment:
Supreme is for sure in my favorite's list. I appreciate the work of Shane Gonzales with MIDNIGHT STUDIO and also OFF-WHITE by Virgil Abloh and Ben Taverniti Unravel.
I was also impressed by Xander Zhou, a designer from China who with his collection really brake through.
On institutional brands:
Dior and Prada, I am astonished every year more by their style and Gucci that with Michele has now reached another level. Definitely also the Balenciaga of Demna Gvasalia, COMME des GARÇONS and well, the master Raf Simons!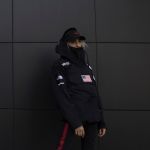 On the Milan scene and street culture:
Milan is always growing and, even if it hasn't reached the levels of Paris or London yet, it's slowly approaching those realities. The streetwear scene is very strong at the moment, I've seen a huge change over the years and more and more people "coming closer" to this current that has now became a must in fashion.
On its style:
I like to vary from extra-baggy to extrar-skinny, from denim to tracksuits through a mix of high fashion and streetwear.
I think that now high fashion and streetwear are progressively approaching.
About the importance of tags and logos in the streetwear world:
Important ... maybe I would say it is "fundamental". Without a box logo, Supreme would not be Supreme. I know people who would not buy a garnment if there was no Supreme script on it. It's known that if a tee or a sweatshirt or any other item with a logo printed or stitched on is more likely to go sold out. Even Saint Laurent this collection has produced a "box logo".
On streetwear as homologation or revolution:
That's an hard question... perhaps five years ago we could talk about a "revolution": it was a cool thing, a fresh taste of something that had never been seen before but now it's just kind of homologation. In some areas it happens to be accepted by people for what you are wearing rather than for who you are.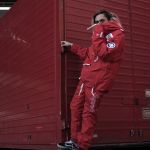 credits
photography Vincenzo Schioppa
photography Florant Casoria