Kylie Jenner, the Queen of 2016
her success in 5 highlight points
Pills
December 19th, 2016
Daughter of a Kardashian family, It girl, Instagram star, model, socialite and designer. She is Kylie Jenner, the undisputed queen of 2016. But not only that, the most famous 19-years-old girl of the moment is in particular a businesswoman. In fact, the last twelve months have launched Kylie Jenner to the success definitively, but also they have determined a turning point for her career, no longer just the Kendall Jenner's little sister, but a real self-made woman able to conquer the audience with successful collaborations, very good appearances and products who bear her name. Her troubled love story with the rapper Tyga (and the various real ore presumed flirts with A$AP Rocky, PartyNextDoor and Jaden Smith) has just surrounded the great Kylie Jenner's success, which has earned about $18 millions in 2016, most of which results from her online activities.
So, it's time to recap the Kylie Jenner's 2016 in 5 most important moments of her career!
#1 KYLIE COSMETICS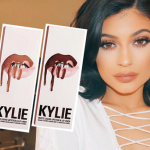 In 2015 Kylie Jnner launched her personal cosmetic label, Kylie Cosmetics, but during 2016 her make-up collection has conquered the audience definitively. In April the It girl unveiled a video-promo to launch her new lip glosses line, directed by Colin Tilley. Last month she announced on Snapchat the first collaboration of her label, KOKO KOLLECTION, namely a lip glosses line created with her sister Khloe Kardashian. Finally, last Friday the first Kylie Cosmetics pop-up shop opened at Westfield Topanga in Canoga Park, California.
#2 MERCH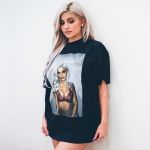 Some weeks ago, Kylie Jenner announced on her Instagram profile the launching of her own merchandising, The Kylie Shop. The collection includes a full range of hoodies, bomber, lonf-sleeve and t-shirts, cap and underwear, but also stickers and iPhone case. There is also a t-shirt with the infamous Kylie Jenner's quote "Like, realizing stuff".
#3 COLLABORATIONS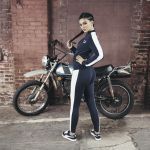 Earlier this year, Kylie Jenner signed her collaboration with Puma, triggering her brother-in-law Kanye West's anger. Shortly after the German brand released a campaign, which has the Jenner as testimonial, followed by a second one in July. Not only that, the last April Puma launched a Fierce Code edition signed by Kylie Jenner.
And could the most influential girl of 2016 not appear in one of the most important ad campaign of the year, namely that of Alexander Wang? Obviously not. And so, Kylie Jenner has become one of the party girl of Wang's squad, with Tyga, Skrillex, Big Sean, A$AP Ferg and many others.
#4 FASHION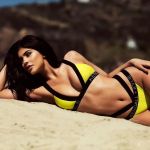 Being the good multitasking girl that Kylie Jenner is, she haven't missed the change to play also the role of Fashion Designer. She did it with her sister Kendall, launching their own brand, Kendall+Kylie. A few months before, two sisters designed a swimwear line with fast fashion giant Topshop.
#5 CALENDAR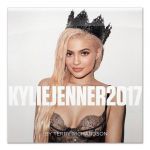 Finally, a few days ago, Kylie Jenner unveiled her last project: being the only-one super-sexy star of a 2017 calendar, shot by photographer Terry Richardson. The last work to end her golden year in style.