What went down at the Secret Project Festival in Los Angeles
Two days of techno, house and gospel among the buildings of the Warehouse District
Secret Project, intimately held in the core of Los Angeles' Warehouse District, provided attendees with an incredible 2-day house music dance experience. With a 360 degree dance floor sprawling around the stage, guests were able to get their groove on to an incredibly diverse, well selected lineup of women and men of varying ethnicities and backgrounds. A lineup that I would say is rather representative of Los Angeles.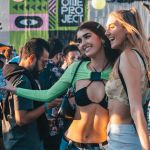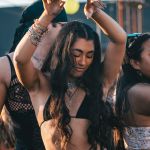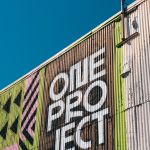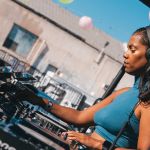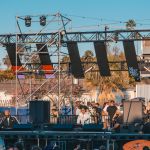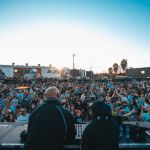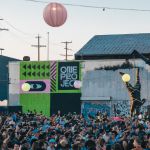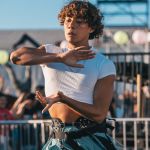 Day One was immediately energetic, provided that DJ Ash Lauryn, and DJ Stacy Christine, for lack of better words, went absolutely crazy for their beautiful, two stepping, fan wielding (both paper and electronic) crowd, on that blissfully hot Saturday afternoon. What stood out to me the most were the massive smiles on everyone's faces. For a lot of people attending, it was their very first outing with a crowd that "big" (by the end of the night, about 600 people maximum) since COVID-19 initially destroyed everyone's festival plans. Detroit funk, mixed with soulful gospel, classic house bass, and lots of sun encouraged a musically inclined crowd to let loose and dance till the moon rose. Smaller crews of friends danced ferociously, shuffling their feet to the grandiose sets each DJ provided.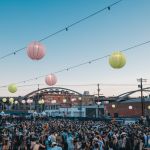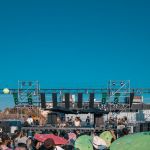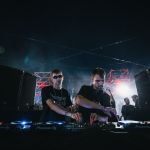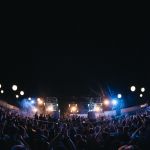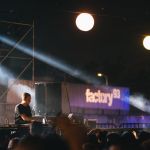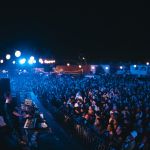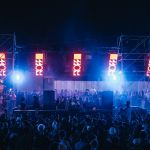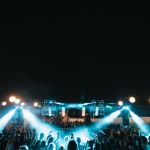 Of considerable note are father/daughter DJ duo Floorplan, who absolutely took the night with their infectious rendition of various African American Sunday Choir staple performance songs. I would even go as far as to say Floorplan's church sound could be considered even more organic than Kanye's take on the Sunday Choir, father, Robert Hood, is also an ordained Pastor. What a dynamic household for DJ/daughter, Lyric Hood! The church and music have always been quite synonymous, but what's even more tantamount is the way in which it has, and continues to, inspire entire generations of music lovers, both creators and consumers alike. The stage became its own separate dance floor as the dozens of LA's finest groovers and shakers graced the stage behind the dynamic duo to dance into the sunset.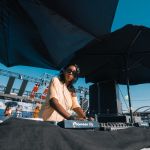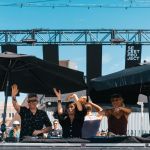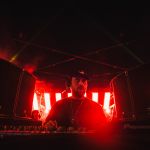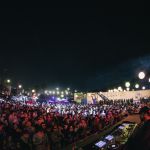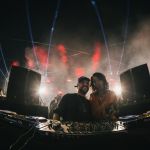 Day Two was an interesting follow up, as I managed to avoid all after parties the night before, allowing a clear head for the day ahead. Dj Minx, absolutely radiant in the sun, gave a powerful set, and the Sunday lineup closed out a great weekend full of energy and relief. All in all, Secret Project is strikingly dissimilar to any other day-to-night festival I'd ever attended and I'm excited to see how the 2-day event continues its journey.